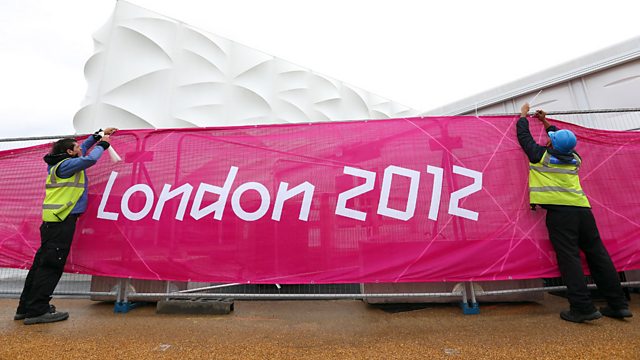 17/07/2012
Morning news and current affairs presented John Humphrys and Sarah Montague, including:
0810
The rules protecting the Olympic Games' big sponsors and the Olympic brand are extremely tight, so what can and can't you do?
0821
Comedian, and former guest editor of the Today programme, Stewart Lee hopped on board the Swan Pedalo chartered by the writer Iain Sinclair and filmmaker Andrew Kotting who have spent the last few months travelling from the Hastings coastline through the canals and waterways of South East England up to the Olympic site in London. He tells their story to the Today programme's Nicola Stanbridge.
0832
Scotland could become the first part of the UK to introduce gay marriage as the Scottish cabinet discuss whether to legislate for it later today. Jim Eadie, an SNP backbencher, and John Deighan, of the Catholic Church's Parliamentary Office in Scotland, debate the issue.
Last on