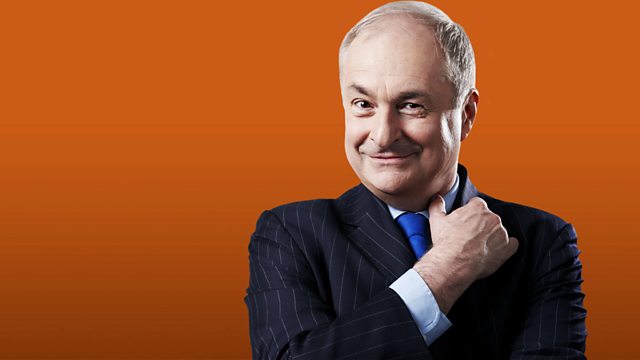 14/07/2012
Paul Gambaccini presents tracks from this week's US charts and hits from the last six decades.
In the feature Headline News [Number One Albums On Noteworthy Days] we hear Misty by Johnny Mathis from his album Heavenly. It was number one on 16 November 1959, the day The Sound Of Music opened on Broadway. We also hear I Would Die 4 U from Purple Rain by Prince & The Revolution. It was number one on 6 November 1984 when Ronald Reagan and George Bush were re-elected, defeating Walter Mondale and Geraldine Ferraro - the first woman on an American national ticket.
In the regular feature The First Time Ever I Saw Your Face, tracks are played from albums by Peter, Paul & Mary and Rod Stewart. While It's Not The Same Old Song highlights Run To You by Bryan Adams and a different song with the same title by Whitney Houston.
In A Matter Of Life And Death, Paul celebrates the birth on this date in 1952 of Bob Casale - the guitarist with Devo - by playing Whip It. We also hear Tony Bennett sing Rags To Riches as a tribute to its co-writer Richard Adler, who recently died. Paul continues his countdown of the Top 100 list of songwriters based on success in the American chart from 1955-2005. We hear songs written by Marvin Gaye (Number 86) and Billy Joel (Number 85).
Our R&B Number Ones are from 1967 - I Was Made To Love Her by Stevie Wonder and this week - Tonight (Best You Ever Had) by John Legend. We hear country number ones from 1956 and now by Elvis Presley and Luke Bryan. This week's featured past and present rock number ones are by Toad The Wet Sprocket and The Black Keys. Linkin Park's album Living Things enters the chart at number one. And, on the singles side, Call Me Maybe by Carly Rae Jepsen is the best-selling song for a seventh week.
Last on