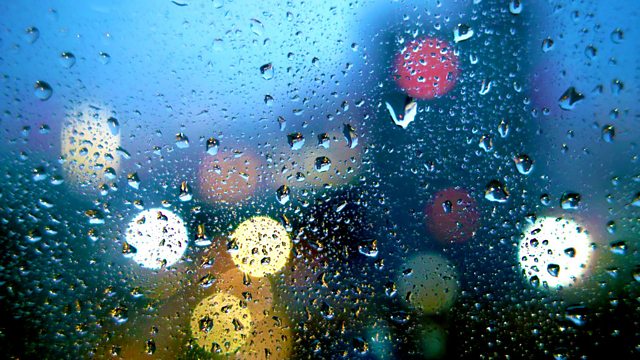 Rain
St. Swithun's day is arguably the most British of all Saints days, associated as it is with one of the nations most popular topics of conversation: the weather. More specifically of course, it's associated with rain as the saint is most commonly prayed to in times of drought and tradition has it that, if it rains on St Swithun's day, it will rain solidly for the next forty days.
Mark Tully considers the emotional impact rain has upon us in a summer that has already seen its fair share of it. An edition of Something Understood to splash about in, with readings provided by Longfellow, Tagore and Langston Hughes and a range of evocative music from Chopin and Debussy to Ella Fitzgerald and the Portuguese Fado singer Mariza.
Why go out in the rain, when you can stay inside and listen to it on the radio?
The readers are Philip Franks and Grainne Keenan.
Producer: Frank Stirling
A Unique production for BBC Radio 4.
Last on