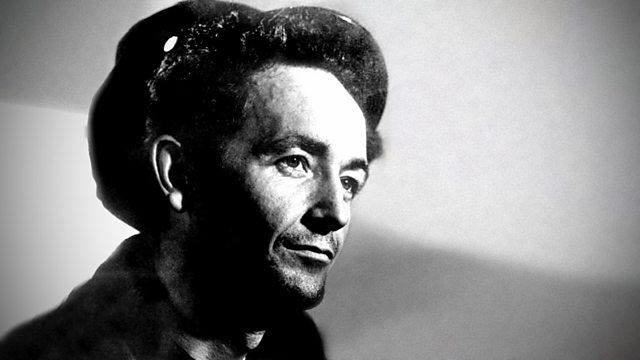 Woody at 100
The folk-singer and radical song-writer Woody Guthrie was born 100 years ago today - July 14th 1912. His biographer Joe Klein celebrates the centenary with a road trip, listening along the way to a few of Woody's 1,000 songs, to his recorded interviews and to the voices of his friends and family.
Joe Klein is also the author of 'Primary Colours' and a correspondent for Time Magazine, so he's taking the political temperature in some of the battleground states as the 2012 Presidential election campaign warms up.
In a journey that takes him from his Washington bureau to Philadelphia, Pittsburgh, Charleston West Virginia and beyond, Joe listens to the concerns of the voters. He discovers that Woody's messages to America, written and sung during the depression and World War 2, can still cut to the bone.
Last on