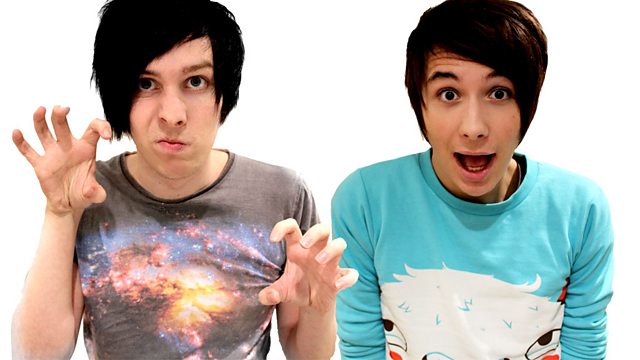 Dan and Phil's Super Amazing Guide to Love Online
YouTube stars Dan and Phil from video blogs Danisnotonfire and Amazingphil share their guide to finding love online.
They're both had their share of awkward dates - like that time when a girl growled in the cinema - so they definitely need help. And, as they do everything on the internet, why should finding love be any different?
Their journey through the world of online relationships sees them getting advice from online dating expert Sarah Beeny and an e-flirt expert tells them how to get a date on Twitter. They also speak to Sgt. Scott Moore, who managed to bag a date with Mila Kunis by asking her out in a YouTube video, plus they learn why Chat Roulette might not be the best place to find a date...