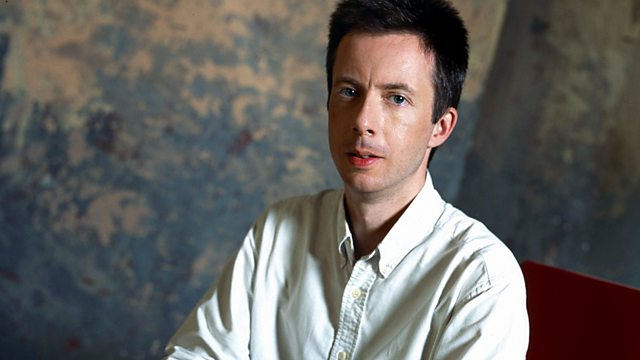 18/07/2012
John Shea presents the Luxembourg Philharmonic Orchestra in Mahler's First Symphony, the 'Titan', plus they're joined by soloist Renaud Capucon in Beethoven's Violin Concerto.
12:31 AM
Beethoven, Ludwig van [1770 -1827]
Concerto for violin and orchestra (Op.61) in D major
Renaud Capucon (violin) Luxembourg Philharmonic Orchestra, Emmanuel Krivine (conductor)
1:11 AM
Mahler, Gustav [1860-1911]
Symphony No.1 in D major, 'Titan'
Luxembourg Philharmonic Orchestra, Emmanuel Krivine (conductor)
2:03 AM
Korngold, Erich Wolfgang (1897-1957)
Aria: 'Mein Sehnen, mein Wähnen' (from 'Die tote Stadt', Act 2)
Brett Polegato (baritone), Canadian Opera Company Orchestra, Richard Bradshaw (conductor)
2:08 AM
Roman, Johan Helmich (1694-1758)
13 pieces from 'Drottningholmsmusiquen'
Concerto Köln
2:31 AM
Hindemith, Paul (1895-1963)
Sonata for harp (1939)
Rita Costanzi (harp)
2:44 AM
Schubert, Franz (1797-1828)
String Quartet No.2 in C major (D.32)
Orlando Quartet
3:03 AM
Hummel, Johann Nepomuk (1778-1837)
Trumpet Concerto in E flat major (orig. in E major)
Odin Hagen (trumpet), Norwegian Radio Orchestra, Per Kristian Skalstad (conductor)
3:22 AM
Moyzes, Alexander (1906-1984)
Concerto for piano and Orchestra
Ida Cernecká (piano), Slovak Radio Symphony Orchestra Bratislava, Marián Vach (conductor)
3:37 AM
Kodály, Zoltán (1882-1967)
Summer evening
Hungarian Radio Orchestra, György Lehel (conductor)
3:56 AM
Mokranjac, Stevan (1856-1914)
Eleventh Song-Wreath (Songs from Old Serbia)
RTV Belgrade Choir, Mladen Jagu?t (conductor)
4:03 AM
Enescu, George (1881-1955)
Konzertstück in F for viola and piano
Gyözö Máté (viola), Balázs Szokolay (piano)
4:12 AM
Lipatti, Dinu [1917-1950]
2 Nocturnes for piano (1939)
Viniciu Moroianu (piano)
4:20 AM
Strauss, Johann II (1825-1899)
Beautiful Blue Danube (Op.314)
BBC Concert Orchestra, Barry Wordsworth (conductor)
4:31 AM
Palestrina, Giovanni Pierluigi da (c.1525-1594)
Tu es Petrus - motet for 6 voices
Silvia Piccollo & Emmanuela Galli (sopranos), Fabian Schofrin (alto), Marco Beasley (tenor), Daniele Carnovich (bass), Chorus of Swiss Radio, Lugano, Theatrum Instrumentorum, Diego Fasolis (conductor)
4:37 AM
Mozart, Wolfgang Amadeus (1756-1791)
Piano Sonata in C major (K.545)
Vanda Albota (piano)
4:48 AM
Sibelius, Jean (1865-1957)
Serenade No.2 in G minor for violin & orchestra (Op.69b)
Judy Kang (violin), Orchestre Symphonique de Laval, Jean-François Rivest (conductor)
4:57 AM
Saint-Saëns, Camille (1835-1921)
Sonata for bassoon and piano in G (Op.168)
Jens-Christoph Lemke (bassoon), Mårten Landström (piano)
5:10 AM
Milhaud, Darius (1892-1974)
Segoviana for guitar (Op.366)
Heiki Mätlik (guitar)
5:15 AM
Villa-Lobos, Heitor (1887-1959)
Bachianas Brasileiras No.9 for string orchestra
The "Amadeus" Polish Radio Chamber Orchestra in Poznan, Agnieszka Duczmal (conductor)
5:25 AM
Respighi, Ottorino (1879-1936)
Impressioni Brasiliane (1928)
The West Australia Symphony Orchestra, Jorge Mester (conductor)
5:45 AM
Britten, Benjamin [1913-1976]
Early One Morning for voice and piano
Elizabeth Watts (soprano) Paul Turner (piano)
5:49 AM
Bach, Johann Sebastian (1685-1750)
Suite for orchestra no.1 in C major (BWV.1066)
La Petite Bande, Sigiswald Kuijken (conductor)
6:12 AM
Stravinsky, Igor (1882-1971)
Three movements from Petrushka
Alex Slobodyanik (piano).
Last on