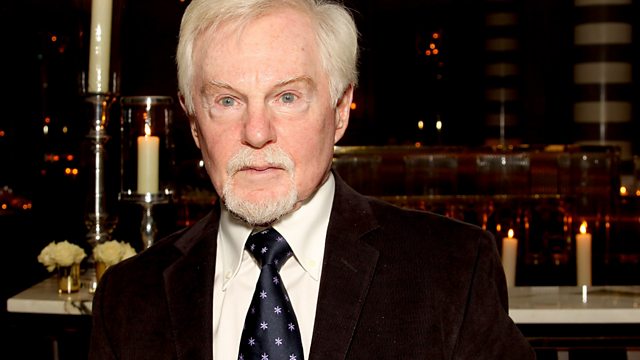 Derek Jacobi on Richard II
Shakespeare Uncovered: Derek Jacobi looks at Richard II and returns to a role he played 30 years ago. He helps actors at the Globe with aspects of the play, reveals why it might have cost Shakespeare his life, and shares some of the extraordinary political parallels within the play that still resonate today.
Derek first played Richard II for the BBC in 1978 - now 34 years later Ben Whishaw is starring in a new BBC film of the play. Derek spans those dates and uncovers what is so special about this play. Although written entirely 'in verse', it is nonetheless one of the most resonant and relevant of all of Shakespeare's plays. Its understanding of power and its inevitable tendency to corrupt and distort the truth are continually repeated in current affairs.
Derek visits Shakespeare's Globe and shares his thoughts with actors rehearsing the play - but he also looks at his own performance and those of other actors who have over the last 30 years tried this taxing role. Richard is both a king and a man who knows he is acting the role of a king. It makes him an extraordinary character for any actor to play. But was this play written by the actor William Shakespeare? Derek is one of those who doubt that and he visits the ancestral home of the man he thinks might very well be the true author of 'Shakespeare's' plays.
Richard II is a politically sensitive play, with a monarch having the crown taken from them. Derek goes on to tell of the attempted coup against Queen Elizabeth led by the Earl of Essex, and how that involved Shakespeare's company of actors. The Earl persuaded them to put on the play to encourage his 'plotters' and it could have cost Shakespeare his life.
With contributions from both the director and leading actor - Rupert Goold and Ben Whishaw - and clips from the new film, Derek uncovers the continuing resonance of this extraordinary play.
Last on
Credits
| Role | Contributor |
| --- | --- |
| Presenter | Derek Jacobi |
| Director | John Holdsworth |
Shakespeare Unlocked season