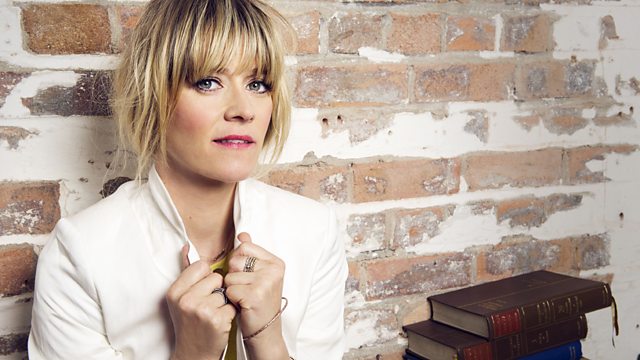 Edith Bowman sits in
Edith Bowman sits in for Fred MacAulay and talks to Pete Waterman, plus she finds out all there is to know about fennel.
Last on
Craig Grozier's Fennel Recipes - Fennel Barigoule
Serves 4
Ingredients:
2 medium fennel bulbs(each trimmed and cut into 8 wedges)
4 carrots( peeled and sliced)
4 banana shallots (peeled and sliced into rings)
1 clove garlic(finely chopped)
1tblsp of fennel seeds
1 tblsp of coriander seeds
1 sprig of thyme
50 mls of brandy
100 mls of Pernod or Ricard.
Veg stock to cover
100 mls extra virgin olive oil
Method:
1. Sweat the carrots, shallot, spices, thyme and garlic in 20mls of the oil with a large pinch if salt for three minutes.

2. Add the fennel , brandy and Pernod cook till reduced to a syrup.

3. Add the rest of the oil and the veg stock till the vegetables are fully submerged, taste for seasoning and slowly cook at a simmer till the fennel can be easily pierced with a small knife or skewer.

Works particular well with meaty White fish as a light summer dinner with some good bread, though could be pared with chicken.
Craig Grozier's Fennel Recipes - Marinated mozzarella and fennel salad
Serves 4
Ingredients:
2 balls of buffalo mozzarella( sliced about half a cm thick)
1/2 Tsp Of fennel pollen if available ( can be bought in good delis or online)
6 tblsps of extra virgin olive oil
2 small bulbs of fennel( finely shaved or sliced, fronds kept and chopped to mix into salad)
100g of good quality green olives (stoned and cut in half lengthways )
10 radishes (quartered)
Zest of one lemon , juice of half.
Salt and pepper.
Method:
1.Dress the mozzarella with 2 tblsp of oil , fennel pollen ,salt and pepper, leave for one hour.
 
2. Dress the fennel with the rest of the oil , lemon juice salt and pepper and marinade till the mozzarella is ready .

3.When the cheese is ready add the radishes, lemon zest, olives and fennel fronds, mix thoroughly taste for seasoning place the salad on a plate with the sliced mozzarella on top and serve as a starter or a light summer main course.