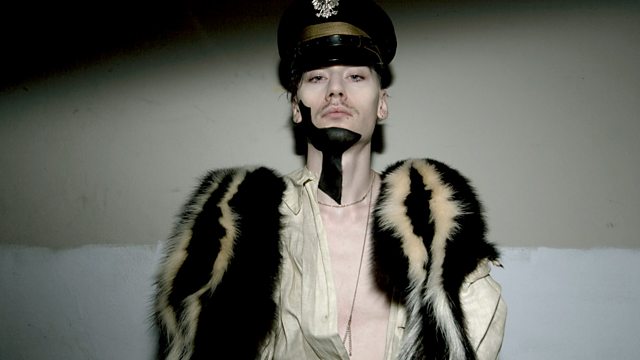 Jimmy Edgar in the mix
Jimmy Edgar, a rising star of Detroit techno, takes over the 6 Mix for two hours of bleeps and beeps from the past three decades.
A native of Detroit, Michigan but now living in Berlin, Jimmy grew up on a diet of jazz, funk, and R&B before discovering electronic music in his teens. By the age of 15 he was performing at raves in the city, and put out his debut single a year later. Since then he's released several albums of intelligent techno with a funky edge as well as winning awards as an in-demand fashion photographer.
His new album Magenta - the first to be released on Scuba's Hot Flush Recordings - sees him mixing the label's signature bass sound into his heady brew of electro funk, techno and house. In his first 6 Mix, Jimmy plays a cocktail of eclectic selections which have influenced his sound, including music by Motor City Drum Ensemble, Plastikman, Aphex Twin and The Time.
Last on