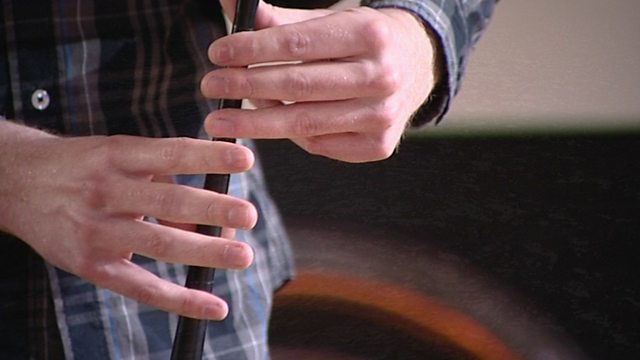 Three islands steeped in piping tradition - the Isle of Lewis, the Isle of Skye and the Uists. From their solo piping traditions to the pipe bands that are an important part of each of these island communities.
Cailean Maclean travels the length and breadth of the Western Isles and Skye to look at how the islands' piping heritages have evolved. On both Skye and Uist the historic dynastic traditions of great piping families played an important early role. From the MacCrimmons and MacArthurs of Skye, to pipers to the Macdonalds of Clan Ranald, the Macintyres of Uist.
On Lewis and the other islands by the start of the 20th century, military service and the emergence of the Piping Society was starting to grow a new body of island pipers. The programme investigates the legacy of the great proponents of piping such as John Morrison of Assynt, Donald Macleod and Donald Maclean, all with military backgrounds, and who played a pivotal role in the development of the islands' piping fraternities.
The programme features footage of all the Island bands in the recent Meeting of the Bands event, which saw these bands perform in Stornoway and Harris alongside former world champions St Laurence O'Toole of Dublin.
Last on