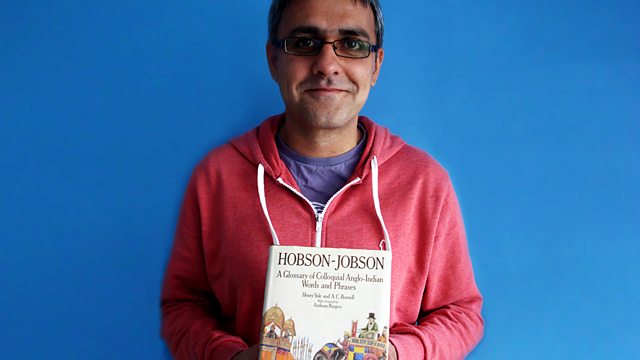 Hobson-Jobson: A Very English Enterprise
Poet Daljit Nagra revels in the extraordinary word horde of Hobson-Jobson, the legendary dictionary of British India.
Hobson-Jobson has resulted in more English words of Indian origin entering the OED than of any other country - dinghy, bungalow and shampoo to name a few. Since its first publication in 1886, Hobson-Jobson has been continuously in print for 140 years and has amused, inspired and seduced generations of writers from Rudyard Kipling to Salman Rushdie.
Dr Kate Teltscher of Roehampton University is producing a new edition for publication later this year as part of the Oxford World Classics series and she is entranced. She says it breaks all the rules about dictionaries. It's madly scholarly yet hugely idiosyncratic and fun.
Hobson-Jobson was compiled by two extraordinary polymaths Henry Yule and Arthur Burnell, who corresponded with scholars, diplomats, missionaries, intelligence officers and army personnel across the globe to produce their 1000 page lexicon.
In this programme, actor Tim Pigott-Smith reads entertaining and intriguing entries from Hobson-Jobson, and playwright Tom Stoppard describes how it inspired a famous scene in his play Indian Ink.
Professor Javed Majeed highlights the ambivalent British attitudes towards India evident in Hobson-Jobson, while novelist Amitav Ghosh remarks on the prudishness of the compilers, and poet Daljit Nagra shows how Hobson-Jobson has become his 'word horde', offering exciting pathways to create new poems such as This Be The Pukka Verse.
An entertaining etymological adventure into the long and complex relationship between Britain and Asia.
Producer: Mukti Jain Campion
A Culture Wise Production for BBC Radio 4.