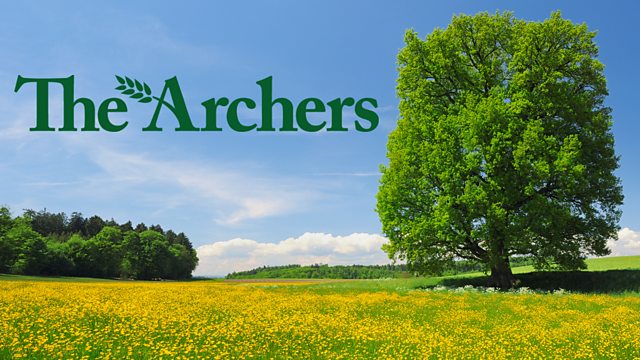 11/07/2012
It's evening in Ambridge as Neil, Ed, Eddie and Keith enjoy a pint. The men joke that with Sam's impending marriage, Keith is not losing a daughter but gaining a large overdraft. A tipsy Neil and Eddie argue about the unidentified animal seen around Ambridge. Neil believes it's a boar but Eddie has a more mystical beast in mind.
David is cleaning the Dutch barn ready for the harvest. Ruth comes to inspect his work. The couple are relaxed and happy as they plan a family night in.
It's an early start for Josh as he wakes at midnight to help Gina calve. Meanwhile, Ed and Emma are awoken by the sound of dogs barking and see the Brookfield barn being consumed by fire. Emma stumbles out of the cottage to see someone running away across the field, though she cannot identify them in the dark.
Frantically, Ed and Emma wake David and Ruth and the families struggle to contain the fire before it spreads to the chemical store. Panic ensues, as they cannot find George or Josh.
Last on