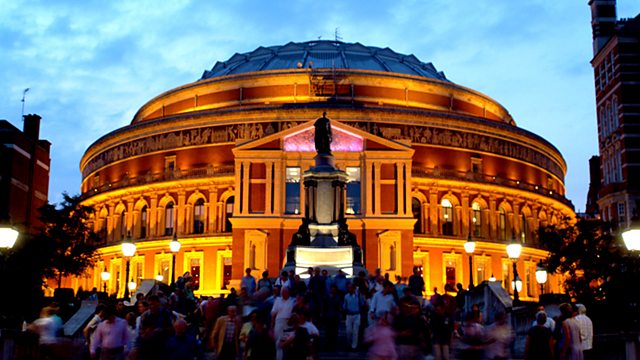 2012 Proms Preview
On the eve of the 2012 BBC Proms Petroc Trelawny and Louise Fryer preview the season and pick out some of the many highlights to look forward to this summer.
This year young people are at the heart of the Proms with numerous youth orchestras and ensembles taking part: from the West-Eastern Divan Orchestra, the Gustav Mahler Jugendorchester, and the orchestra of the Juilliard School in New York, to our many national youth orchestras, choirs and ensembles. We're joined in the studio by members of the National Youth Brass Band to look ahead to their performance on the 12th August and play live.
With numerous world premieres of new works this season we'll also be discussing the wealth of new music to look forward to with featured composer Helen Grime.
Mezzo-soprano Alice Coote and harpsichordist Laurence Cummings join Petroc and Louise to discuss their appearances this season and pick out their personal highlights, and we'll be hearing from conductors Kristjan Jarvi and Ilan Volkov who are at the helm of two evenings devoted to the giants of twentieth century American music - Leonard Bernstein and, in his 100th anniversary year, John Cage.
Plus we drop in on final rehearsals for the first night which features not one but four conductors, and catch up with Proms Director Roger Wright.
Last on