Music Played
8 items
Timings (where shown) are from the start of the programme in hours and minutes
Songs of Praise Signature Tune Robert Prizeman

Robert Prizeman, Maurice Murphy, Steven Geraghty Composer: Robert Prizeman Not commercially available.

Tell Out My Soul Dunblane Congregation

Words: Timothy Dudley-Smith Music: Walter Greatorex Tune: Woodlands Arranged by Paul Leddington Wright Conducted by Paul Leddington Wright Organist: Matthew Beetschen Performed by Dunblane Congregation with Alba Brass and Colin Hyson (Timpani) Source: CH4 286

Come Down, O Love Divine Dunblane Congregation

Words: Bianco de Siena Music: Ralph Vaughan Williams Tune: Down Ampney Arranged by Paul Leddington Wright Conducted by Paul Leddington Wright Organist: Matthew Beetschen Performed by Dunblane Congregation Source: CH4 489

I Will Sing with the Spirit Morrison's Academy Girls Choir

Music: John Rutter Words: I Corinthians 14, v.15 Piano: Matthew Beetschen Performed by Morrison's Academy Girls Choir Source: Oxford University Press

Be Still for the Presence of the Lord Origin Praise Choir and Band

Music and Words: David Evans Arranged by Colin Peckham Performed by Origin Praise Choir and Band Source: CH4 189

Take My Life Dunblane Congregation

Words: Francis Ridley Havergal Music: Paul Leddington Wright Arranged by Paul Leddington Wright Conducted by Paul Leddington Wright Organist: Matthew Beetschen Performed by Dunblane Congregation with Alba Brass and Colin Hyson (Timpani) CH4 502

Jesus Calls Us Here to Meet Him Dunblane Congregation

Words: John L. Bell and Graham Maule Tune: Lewis Folk Melody Arranged by Paul Leddington Wright Conducted by Paul Leddington Wright Organist: Matthew Beetschen Performed by Dunblane Congregation with Kathryn Bryan (Flute) and Katherine MacKintosh (Oboe) CH4 510

Thine Be the Glory Dunblane Congregation

Music: George Frederick Handel Words: Edmond Budry Tune: Maccabeus Arranged by Paul Leddington Wright Conducted by Paul Leddington Wright Organist: Matthew Beetschen Performed by Dunblane Congregation with Alba Brass and Colin Hyson (Timpani) CH4 419
Factsheet for Sunday 1st July

Sally Magnusson introduces hymns and songs from Dunblane Cathedral.

INTERVIEWEES

Ruth Burgess is a member of Dunblane Cathedral congregation. She is also a member of the Iona Community, and it was while working on the island's Abbey that she began to write liturgies for the many and varied activities of the community there. She was seen with the Wright family, for whom she wrote a liturgy to celebrate adoption, and in the Cathedral, where she has written liturgies for visitors to help them interpret and respond to what they see.

Nick Price was Professor of Biochemistry at Stirling University. Now retired, he is training for lay readership in the Scottish Episcopal Church. He spoke of how he and his family had come to terms with the death of his daughter Rebekah, not least when they realized after her death the significant influence her faith had been on many of her friends and colleagues.

FEATURES

Queen Victoria School is the only boarding school run by the MoD exclusively for children of the military. It allows children who would otherwise have to attend many different schools when their parents moved around the world to have a stable education. It is non fee paying. Pupils are admitted from age 11. It was built on land donated by a local landowner with funds raised by all serving soldiers who gave a day's pay in memory of those lost in the Boer war. The chapel is Scotland's national memorial to Queen Victoria.

The Salvation Army Centre in Stirling's Raploch housing scheme provides a variety of services, from hot food five days a week to podiatry, dentistry, medical support and drug advice, including needle exchange. Billy McMurray OBE, who runs the centre, spoke of how his own problem background helped him to work with the centre's clients, and how non judgemental support to keep people alive until they have a chance to change their lives is a Christian calling.

OTHER INFORMATION

Dunblane Cathedral is used by kind permission of Historic Scotland who own and maintain the building.

The prayer at the end is copyright R Burgess 2001, taken from A Book Of Blessings And How To Write Your Own, published by Wild Goose Publications, Glasgow.
Credits
Presenter

Sally Magnusson
Producer

David Strachan
Series Editor

David Taviner
Executive Producer

Tommy Nagra
Join us for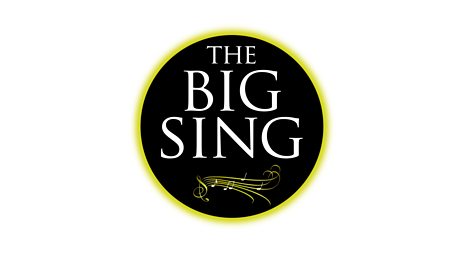 We are delighted to announce that there are still tickets available!