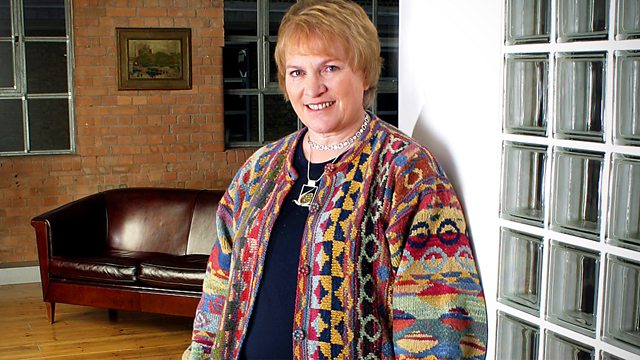 Jean-Claude Ellena, Linda Hope, Dave Fishwick, Ken Rijock
Listen in pop-out player
Libby Purves is joined by minibus millionaire Dave Fishwick who has set up his own bank, parfumeur Jean-Claude Ellena, Linda Hope, daughter of Bob and former money launderer, Ken Rijock.
Dave Fishwick is a self-made minibus millionaire from Burnley who has set up his own bank. Frustrated with the reluctance of High Street banks to lend, he set up Burnley Savings and Loans which offers help to local businesses struggling to get finance. He can be seen on Channel 4 in 'Bank of Dave' from this week. The book 'Bank of Dave,' which accompanies the series, is published by Virgin Books.
In 1980s Miami, Ken Rijock, a Vietnam veteran and successful lawyer, was one of the world's most successful money launderers, working as a middleman between the Colombian drug cartels and the Mafia. However, after a client testified against him, he went undercover for the FBI and now works with banks and governments to track the new generation of money launderers. He tells his story in 'The Laundry Man', published by Penguin/Viking.
Jean-Claude Ellena is a parfumeur and has been Hermes' first 'parfumeur exclusif' since 2004. Based in Grasse, home to the French perfume industry, he is the author of The Diary of a Nose - A Year in the Life of a Parfumeur. The book explains what day to day life is like for a parfumeur; how the creation of a new scent begins and how the five senses come into play when creating a perfume. The Diary of a Nose - A Year in the Life of a Parfumeur is published by Particular Books.
Linda Hope is the daughter of comedian and entertainer Bob Hope. Linda is launching an exhibition about her father called 'World of Laughter' at the Greenwich Heritage Centre. Bob was born in Eltham, south London before emigrating to the US with his family when he was four years old. The exhibition will tell the story of Hope's early years; his rise to be star of stage and screen; his devotion to the men and women of the military and his love of golf. The 'World of Laughter' is at the Greenwich Heritage Centre.
Producer: Paula McGinley.
Last on