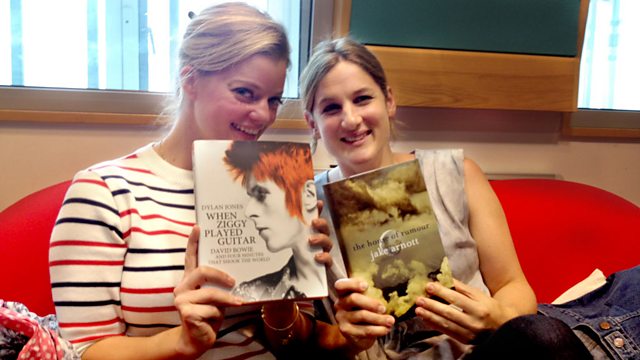 Dirty Projectors' Most Played
American rock band, Dirty Projectors, share a very special Most Played with you this weekend.
The band have taken songs from their new album and shared the songs from their record collections that inspired them. Expect a surprising journey into the sort of music that influences a 21st century band. Especially one that writes songs for and performs with Major Lazer.
Culture Club also returns, the place to come for what to see, hear and do. This week it is book critic Alex Heminsley who will be sharing her monthly tome recommendations with you. Music book and Fiction book of the month, plus, as BBC Radio 6 Music Celebrates The Rolling Stones, Alex will have a Rolling Stones literary recommendations to make as well.
Oh yeah - and there's music too, as Nemone hand picks the perfect Saturday morning playlist to start your weekend. Listen out for DJs in PJs where you choose the dance tune - the only rule is you must be in the same clothes you wore in bed.
Last on