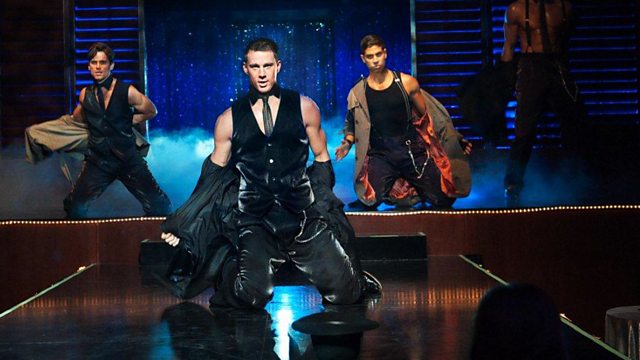 Magic Mike; Twenty Twelve writer John Morton.
Listen in pop-out player
With Mark Lawson.
Matthew McConaughey and Channing Tatum star in Magic Mike, the latest film from Traffic and Ocean's Eleven director Steven Soderbergh. The film explores the world of all-male dance shows with Channing Tatum as the young stripper who dreams of something more. Antonia Quirke reviews.
As John Morton's mockumentary Twenty Twelve - about the challenges facing the team charged with staging the 2012 Olympics - reaches its climax in three final episodes, he discusses the difficulty of making comedy just to the side of reality, and why he had no time to buy tickets to the real Olympic Games.
Italian writer Andrea Camilleri, winner of this year's Crime Writers' Association International Dagger Award for the best crime novel translated into English, reflects on his famous creation - the food-loving Sicilian detective, Inspector Montalbano.
Niall Leonard - the husband of E.L.James, creator of the best-selling 50 Shades of Grey series - also has a book deal. Professor John Sutherland joins Mark to discuss husband-and-wife writing careers.
Producer Rebecca Nicholson.
Last on