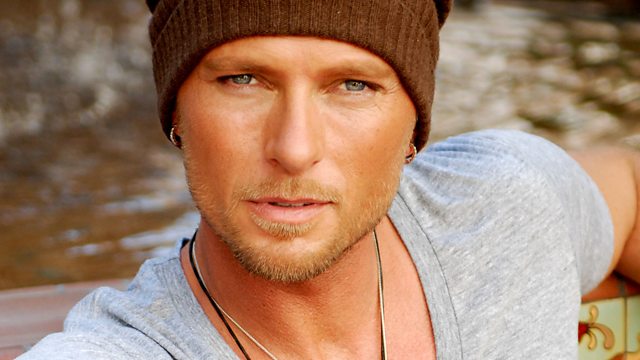 Neil Sedaka, Helena Kennedy QC, Sharon Horgan and Luke Goss
Clive finds his way to Amarillo with Grammy award-winning singer-songwriter Neil Sedaka. For over 50 years, he has written, performed and produced countless songs, both for himself and other artists. Clive talks to Neil about what inspired him to pen such hits as 'Breaking Up Is Hard To Do'and his plans for a UK tour in October.
Clive cross examines one of Britain's most distinguished lawyers, Helena Kennedy QC, about her career championing civil liberties and promoting human rights. Helena's Radio 4 series 'Capital Justice' examines the profound and powerful relationship between our financial and legal systems; capital and the law; freedom and justice. 'Capital Justice' starts Monday 9th July at 09.30.
Bonafide 'Brosette' Emma Freud talks to actor Luke Goss about finding fame with twin brother Matt in 80's pop trio Bros. Luke swapped pop hits for movie hits, starring in action-packed blockbusters such as 'Hellboy 2'. In his latest film he stars as ruthless Romanian assassin Victor who, betrayed by gangsters, escapes to London where he's embroiled in a gangland power struggle. 'Interview With A Hitman' opens in cinemas on Friday 17th August.
Clive's Pulling comic, actress, screenwriter and Free Agent Sharon Horgan, writer and star of BBC 3's 'Dead Boss'. Sharon plays Helen Stephens, a woman falsely imprisoned for murdering her boss. Whilst Helen's sure it's only a matter of time before the mistake is rectified, it appears others are conspiring to keep her behind bars. The final part of 'Dead Boss' is on Thursday 12 July at 22.30.
Music from Cardiff-based singer-songwriter Cate Le Bon, who performs 'Fold The Cloth' from her album 'CYRK'. And rising star Lianne La Havas performs 'Gone' from her album 'Is Your Love Big Enough?'
Producer Jane Thurlow.
Last on
Listen to Loose Ends anytime, anywhere.