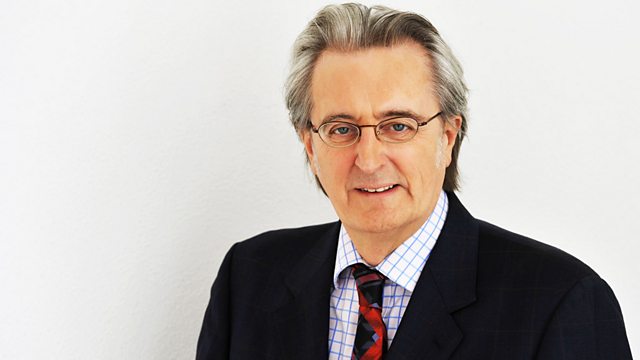 07/07/2012
Listen in pop-out player
On Money Box with Paul Lewis:
If you are thinking of buying an annuity do not expect very much. Even if you have £100,000 the current top rate for a fixed annuity at 65 is barely £6000 for a man and £5750 pounds for a woman - and that will not rise with inflation. To index link your retirement income you can take 40 per cent off. Annuity rates have fallen by more than a quarter in four years. Is Quantitative Easing - aka printing money - to blame? If so magicking another 50 billion quid out of thin air can only make things worse. Dean Mirfin of Key Retirement Solutions speaks to the programme.
Your car springs a fuel leak on the motorway. The emergency services clean it up. A Highways Agency 4x4 arrives and sprinkles some absorbent powder on the wet patch. Then sends you a bill for more than three hundred pounds which your insurer will not pay. Find out why those helpful Highways Agency traffic officers, who are in fact contractors hired by the Agency, may charge you for their time - there and back. Paul Watters from the AA joins the programme and explains his concerns.
Timeshares - they may have seemed like a great idea 10 or 20 years ago but turn the clock forward and many elderly owners are finding themselves stuck paying hundreds, even thousands in maintenance payments for properties they don't want and can't get rid of. Mary and her husband are both in their 80s and have two timeshares in Scotland. Despite not being well enough to use the properties for more than a decade they are still stuck paying more than 2500 a year in fees. So just what have you signed up for and is it for life? Paul Gardner Bougaard from the timeshare industry, the Resort Development Organisation, and solicitor David Greene from Edwin&Co join Paul Lewis to explain all.
The rights of couples who live together without being married were clarified this week in the Supreme Court. The judgment applies only in Scotland where a six year old Act gives individuals the right to claim for any economic disadvantage they suffered during the relationship. Mrs Gow moved in with Mr Grant in 2003. He owned the house they lived in and she sold her Edinburgh flat, spending the proceeds on their joint activities. After five years they parted and she moved into rented accommodation. If she had kept her flat it would have gained more than £30,000 in value. She wanted that disadvantage paid by Mr Grant but the appeal court rejected her claim. On Tuesday the Supreme Court overturned that judgement awarding her £39,500.
John Fotheringham from Edinbugh based solicitors Lindsays and Joanne Edwards, partner at Manches and vice-chair of the family law body Resolution outline the issues and differences in law on cohabiting.
Last on