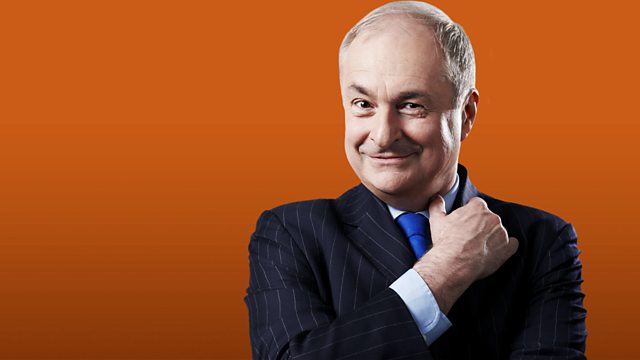 07/07/2012
Paul Gambaccini presents tracks from this week's US charts and hits from the last six decades.
In the feature Headline News [Number One Albums On Noteworthy Days] we hear the title track of soundtrack album Loving You by Elvis Presley. It was number one on 4 September 1957, the day the Edsel car was launched - the most famous flop in automobile history. We also hear Gotta Feelin' from the The Mamas & The Papas' debut LP If You Can Believe Your Eyes And Ears. It was number one on 16 May 1966 when Pet Sounds by The Beach Boys and Blonde On Blonde by Bob Dylan were released.
In the regular feature The First Time Ever I Saw Your Face, tracks are played from albums by John Denver and No Doubt. It's Not The Same Old Song highlights Shout by The Isley Brothers and a different song with the same title by Tears For Fears.
In A Matter Of Life And Death Paul celebrates the birth on this date in 1963 of Vonda Shepard, by playing Can't We Try, her Top Ten hit duet with Dan Hill. We also hear Goodnight Irene by The Weavers, with Gordon Jenkins' Orchestra played as a tribute to music publisher Howie Richmond who recently died.
Paul continues his countdown of the Top 100 list of songwriters based on success in the American chart from 1955-2005. We hear songs written by Isaac Hayes (Number 88) and Teddy Riley (Number 87).
Our R&B Number Ones are from 1957 - Searchin' by The Coasters and this week - Climax by Usher. We hear country number ones from 1979 and now by Waylon Jennings and Luke Bryan. This week's featured past and present rock hits are by The Moody Blues and The Black Keys. Justin Bieber's album Believe enters the chart at number one. And, on the singles side, Call Me Maybe by Carly Rae Jepsen is the week's best-seller.
Last on