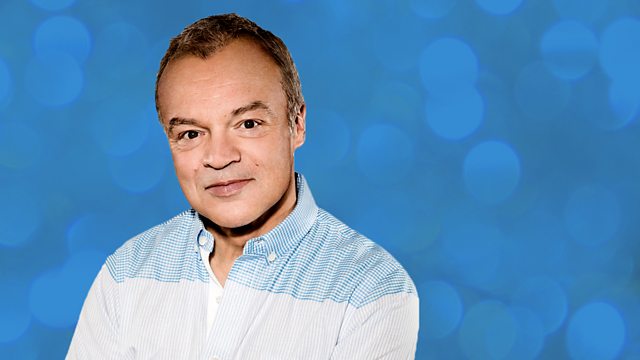 with Andrew Lloyd Webber and Neil Sedaka
Michael Andrews from Stockton-On-Tees chose Meri Wilson's 'Telephone Man' for today's 'I Can't Believe It's Not Better' and it was down to Haslemere for a happy 'Tune With A Tale' for a change! Sue Pope chose 'Blanket On The Ground' by Billie Jo Spears, and for her trouble is now the proud owner of a set of wipe free coasters... deep joy!
This week Maria McErlane demonstrated that as well as being able to help solve listener's dilemmas in 'Grill Graham', she can also turn her hand to a bit of poetry, with a short poem about The Shard in London... The first problem was from Harriet in Crawley who has been invited to the evening do of a friend's wedding but didn't think that she should have to fork out for a gift on the wedding list which doesn't have anything on it that cost less than £75! And then there was Holly in Newcastle who was worried about her 18 year old friend who has been seeing a married 54 year old man who is also having an affair. It could have been a soap opera.
Graham's first guest of the day was Andrew Lloyd Webber who is back on television, this time searching for the lead for a new stadium tour of 'Jesus Christ Superstar'. He also talked about his other hit musicals, working with Gary Barlow on the Diamond Jubilee song 'Sing', and how many of the contestants on his previous talent shows have gone to on to great things.
After 12, legendary singer-songwriter Neil Sedaka dropped by to talk about touring the UK in the Autumn and his upcoming album 'The Real Neil'. He also chatted about starting out as a songwriter in The Brill Building, how Elton John is responsible for helping his career after it had slumped, and how he has a street named after him in New York.
Last on