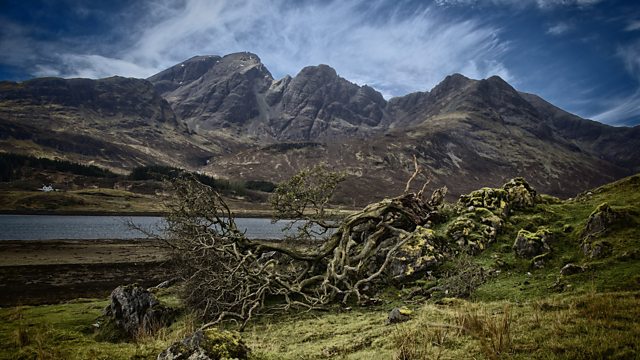 07/07/2012
This weekend, Mark Stephen and Helen Needham bring you a rural culture special....
Scotland's historic buildings under threat from climate change. Why revisiting building techniques used before the industrial revolution could provide solutions for dealing with our wetter and warmer climate.
The alchemy of metal casting. Mark Stephen visits the Scottish Sculpture Workshop in rural Aberdeenshire and discovers why this special place attracts artists from all over the world.
Ruination and Reinvention. Why one particular modernist ruin - St Peter's seminary at Kilmahew - is the focus for artistic and community efforts to transform it into a creative space.
Recreating the drovers' routes of 100 years ago. Mark meets a group who have travelled by pony from Newtonmore to Blair Atholl over the ancient drove routes, using storytelling to connect to the past.
The next instalment in My Favourite Place - BBC Radio Scotland's Ricky Ross shares his favourite place - Lunan Bay near Montrose.
Plus, the reality of running one of Scotland's remotest youth hostels at Loch Ossian.
Orienteering with kids and tagging osprey chicks.
Last on