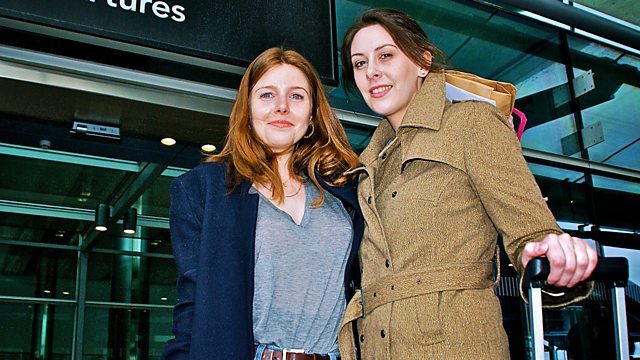 Ireland, Lost and Leaving
What does it really mean to be young and growing up in the middle of the worst economic crisis in living memory? To find out, Stacey Dooley travels to Greece, Ireland and Japan, three countries each facing very different and very difficult economic challenges. She's going behind the headlines to see what lessons can be learnt for us back in the UK.
In the second episode, Stacey heads to Ireland to see how they are coping several years after the country almost went bust.
When Stacey arrives in Dublin's Temple Bar the party is in full swing, but it's not long before she discovers that below the surface tensions are high when she stumbles across a group of young protesters angered by the mess they have inherited. When the police move in a dramatic scene unfolds.
On the next leg of her investigation, Stacey explores the country's infamous property boom and discovers its dangerous and devastating consequences. She meets a group of young, first-time buyers whose dream homes turned out to be anything but, and is shocked to hear that they now face homelessness and bankruptcy.
For the final leg of her journey, Stacey spends time with a girl in her twenties who is preparing to move to the other side of the world simply to find work. Since the recession hit, emigration figures have rocketed in Ireland and now almost 1,000 people a week are checking out. Is Ireland at risk of losing an entire generation? And if things don't improve at home is this a trend we could see coming to Britain soon?
Last on
Credits
| Role | Contributor |
| --- | --- |
| Presenter | Stacey Dooley |
| Presenter | Stacey Dooley |
| Presenter | Stacey Dooley |
| Executive Producer | Mark Rubens |
| Executive Producer | Mark Rubens |
| Executive Producer | Mark Rubens |