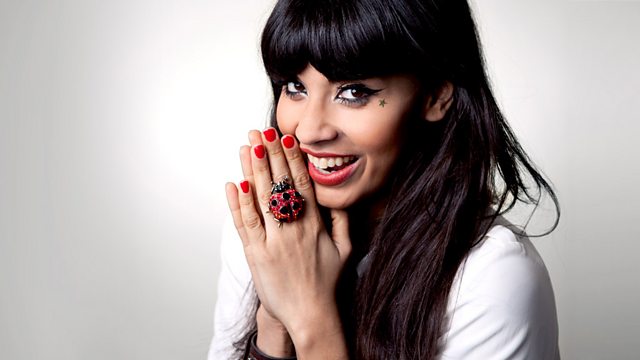 Jameela Hearts T In The Park
Oh dear Jameela left all six of her alarms on snooze when she left the house this morning. Her housemates are not happy!
Jameela wants to say hello to as many of you as possible in The Big Hello.
Who will be Number One in the Official Chart with Reggie today???
Roller Derby Girl Vicky is really trying to persuade Jameela that its not actually that violent.
Its been a good week for dogs: from the Irish jack terrier who jumped on a train to Pudsey signing a 6 figure book deal.
Wedding Watch - we're watching your weddings. We find out how bridesmaids Lauren and Tracey survived the wedding rain yesterday. And why noone caught the bouquets!
Gemma Cairney calls in from T In The Park to talk mud-sliding, the Stone Roses and just how much the Scottish crowd LOVE IT.
Jameela and Sara Cox share some gym gossip and just what is that mysterious noise Jameela can hear when she runs?
Last on