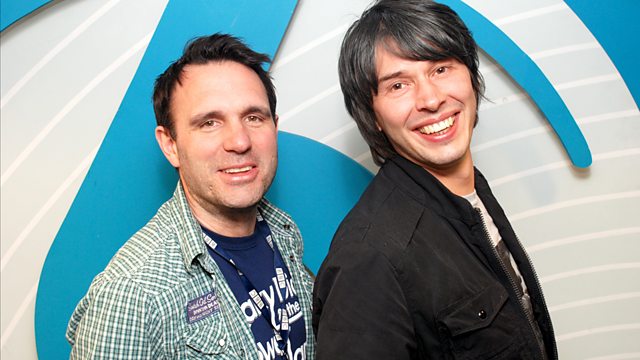 With Prof Brian Cox
Do you want too much chat, not enough music and too many adverts? Try someone else. Want the perfect balance of brilliant alternative music and waking witticisms? Try us. A rib-tickling satirical romp through the day's news and events, to the perfect morning soundtrack for anyone music-lover; from northern soul to new folk; rock 'n' roll to indie disco.
Shaun is joined live in studio by Matt Everitt for an irreverent take on the day's music news and a chat with Kiss as they announce their new album and tour.
Plus, our resident scientist - the WORLD FAMOUS Prof Brian Cox joined us on the phone to explain CERN's Higgs Boson discovery. Professor John Womersley the chief executive of the Science and technology Facilities Council called today 'A momentous day for science'. Coxy tells us what this means and why the World of Science are so excited by this discovery.
Last on
Today's Most Popular Tracks
Most added tracks from this show