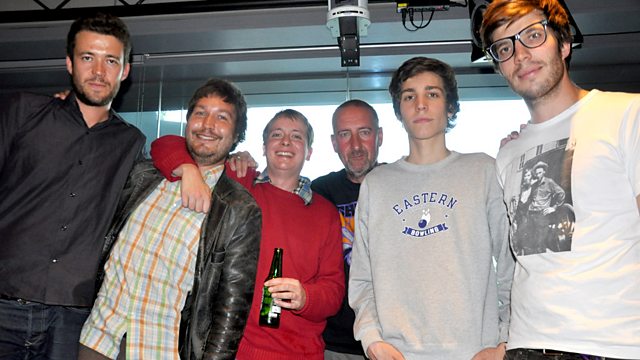 The Lobster Boat Band
Deep joy...we've got the Lobster Boat Band in session tonight with special guests. Well, special to us anyway - the wonderful David Tatterall (Wave Pictures) and Howard Hughes (Coming Soon).
They are touring The Lobster Boat, their album of folk acoustics, indie classics and soft rocking hits.
Last on