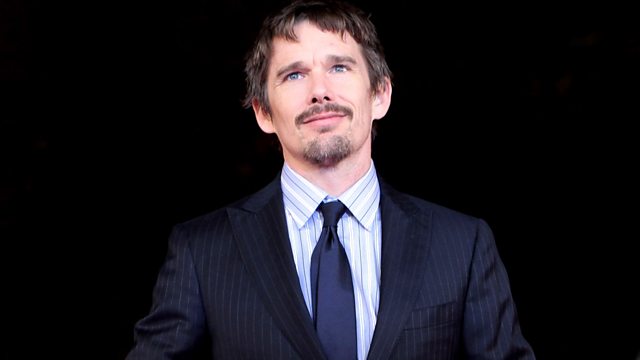 Shakespeare Uncovered: Ethan Hawke sets out to prepare himself for the possibility of playing the role of Macbeth by uncovering the true story behind the play, seeing some of the greatest productions and discovering the extraordinary insights into the criminal mind that Shakespeare reveals.
Ethan has played a modern-dress Hamlet, but he is fascinated by the challenge of the truly ancient story of Macbeth. Assisted by historian Justin Champion - who visits the actual Scottish sites of the story on his behalf - Ethan is introduced to Dunsinane where Macbeth supposedly lived and to the history books that distorted the true story and led Shakespeare himself to distort the truth.
Ethan is also helped by actors and performers in his home town of New York as he investigates the 'bloody heart' of this extraordinary character. He also wants to know how important Macbeth's wife is to the whole story and we observe Shakespeare's Globe actors rehearsing and performing scenes from the play. He talks at length to Anthony Sher and his director Greg Doran (recently appointed to take over as artistic director of the Royal Shakespeare Company) about their legendary stage and film production of the play.
Finally, Ethan goes to look at a copy of the First Folio - The Complete Works of Shakespeare, as published in 1623. This priceless book contains the first ever printed version of the play - if Shakespeare's friends had not clubbed together after the writer's death to create this book, then Macbeth and 16 other Shakespeare plays would have been lost forever.
At the end of the film Ethan believes that this extraordinarily brutal and bloody play does have a message of comfort and explains why the mayor of New York chose to quote from it on the occasion of the tenth anniversary of the atrocity of 9/11.
Last on
Credits
| Role | Contributor |
| --- | --- |
| Presenter | Ethan Hawke |
| Presenter | Ethan Hawke |
| Director | Nicola Stockley |
| Director | Nicola Stockley |
Shakespeare Unlocked season