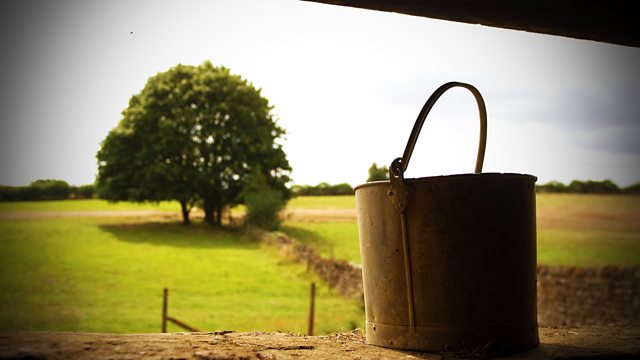 06/07/2012
Brian tells Jennifer that Debbie's putting feelers out for a herd manager. Jennifer's mind is on the youngsters' homecoming. She's keen to hold a summer party for Ruairi and Phoebe, and to celebrate Adam's recovery. She observes that Brian's getting on well with Adam now. Better, perhaps, corrects Brian.
Susan enthuses about Lynda's cultural events to perplexed Kenton. He needs to come up with ideas to compete. Jamie refuses to be tempted by Kenton's offer of chocolate. He's dubious about the cricket match with St Mag's, and is trying to get fit in readiness. Kenton advises him simply to give it his best shot.
Jamie's disparaging about Kenton's community games list, and offers to look at it for him. Kenton's rattled when Jamie comes up with much better suggestions.
Feeling the strain of living with fussy Susan, Emma flees back to Rickyard. She pledges her support for David and Ruth. Ruth's delighted. David is puzzled but pleased to notice a change in Ruth since she returned home. He tells her he's decided not to testify. But to his surprise Ruth counters that she's had a change of heart and wants to see it through. They acknowledge that finally they're back on the same side.
Last on