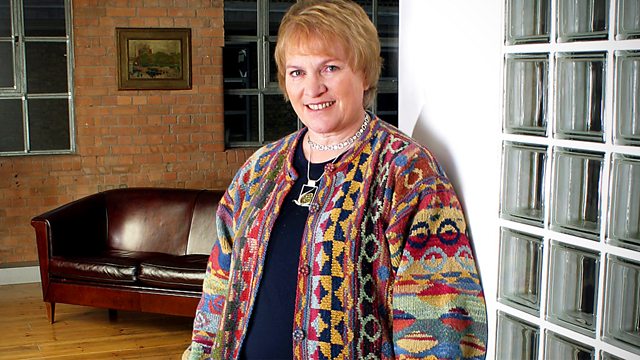 Mark-Anthony Turnage, Fatima Whitbread, Dr Chris Bird, Frank Partnoy
Listen in pop-out player
Libby Purves is joined by Olympian Fatima Whitbread, composer Mark-Anthony Turnage, Dr Chris Bird of Medecins Sans Frontieres and former Wall Street trader turned academic, Frank Partnoy.
Composer Mark-Anthony Turnage has teamed up with the charity 'Music in Prisons' to create a piece of music with inmates from HMP Lowdham Grange. The 12 minute composition 'Beyond This' will be featured as part of the Southbank Centre's New Music 20x12 programme - a weekend dedicated to music composition in the UK.
Fatima Whitbread is a former British javelin thrower and multiple medal-winner. She won bronze in the 1984 Los Angeles Olympics and silver at Seoul in 1988. In her autobiography, 'Survivor', she tells how athletics became her saviour after being abandoned as a baby and a childhood spent in and out of children's homes. 'Survivor' is published by Virgin Books.
Dr Chris Bird is a journalist turned paediatrician. He has just returned to the UK from a mission in the Democratic Republic of Congo with Medecins Sans Frontieres (Doctors Without Borders). Working as a foreign correspondent for the Guardian and Reuters, Chris reported on the fighting in Chechnya and the war in Kosovo. He then became a doctor to help alleviate the suffering he witnessed as a journalist.
Frank Partnoy is a former Wall Street trader who is currently Professor of Law and Finance at the University of San Diego. A self-confessed procrastinator, he reveals in his new book 'Wait - The Useful Art of Procrastination' the science behind our decision-making disasters and successes at work and at home, in matters of love, and in government. Wait - The Useful Art of Procrastination' is published by Profile Books.
Producer: Paula McGinley.
Last on