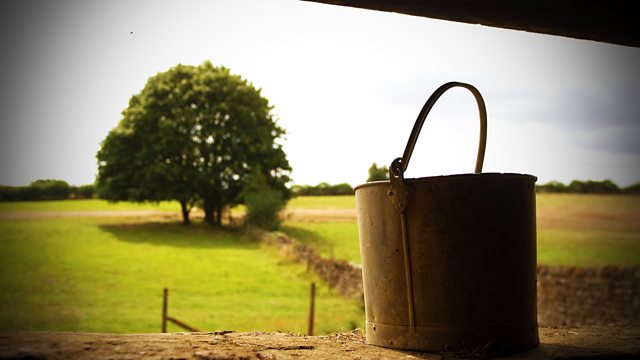 03/07/2012
At the Britain in Bloom judging, Lynda's in full frenetic flow. She nervously checks gardens, itineraries and transport. Joe and Jim observe appreciatively that Marcia the female judge is a fine looking woman. When Jim escorts Marcia triumphantly to the Riley, Joe is uncharacteristically stoical. The mystery's solved when Joe turns up with Bartleby's trap. It almost eclipses Jim's classic car.
To Lynda's chagrin the off-message yellow and orange garden at Glebelands is a hit with Marcia. As Lynda tries to steer her towards the community orchard, she's horrified to see Joe already there, taster glass of Borsetshire Beauty cider in hand. Marcia's very impressed, and Jim thinks Joe's efforts have done them a favour. Lynda asserts they'll just have to wait until September, and turns her attention swiftly to the cultural side of the community games.
Keira's wreaking gentle havoc in the shop. Things get worse for jumpy Susan as she struggles to cope with the chaos of a trial 'wedding hair' session at Ambridge View. Keith earns Susan and Emma's gratitude by offering to get Bert a takeaway in place of Tracy's dubious catering, and he escapes to the pub. He tells Joe the wedding's costing a fortune. He doesn't know how he's going to do it.
Last on