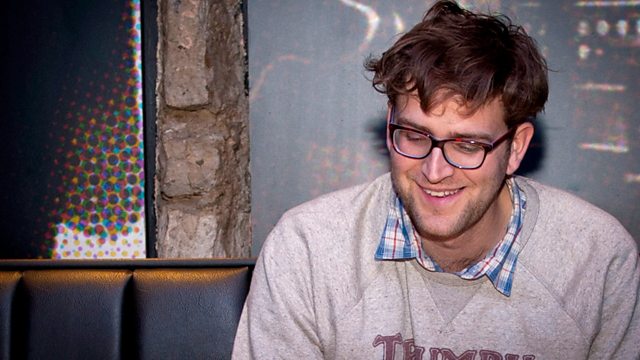 Award-winning character comedian and doyen of sketch comedy Humphrey Ker presents the pick of the best live sketch groups currently performing on the UK comedy circuit in this brand new showcase - with character, improv, broken and musical sketch comedy.
Humphrey Ker is himself an established sketch performer, writer, actor and comedian who won the Fosters Edinburgh Comedy Award for Best Newcomer at the Edinburgh festival in 2011. For five years he was part of the much-loved sketch trio The Penny Dreadfuls, with whom he wrote and performed in a string of Edinburgh festival smashes, two series on BBC7 and two plays for Radio 4.
The sketch groups featured in episode two of Sketchorama are:
The Noise Next Door: Tom Houghton, Charlie Granville, Matt Grant, Tom Livingstone and Sam Pacelli have been performing their own distinctive brand of off-the-cuff comedy for over six years. They have an uncanny knack of transforming audience suggestions into fantastically funny scenes and songs in the blink of an eye, with a perfect blend of ludicrous characters, witty one-liners and epic stories.
The Boom Jennies: A trio featuring Lizzie Bates, Anna Emerson and Catriona Knox who produce fun, fast-paced, inventive sketch comedy mixed up with some top-notch tunes.
Jigsaw: Dan Antopolski (Triple Perrier Award Nominee, BBC New Comedy Award Winner and Dave's Funniest Joke of the Fringe Award Winner 2009), Tom Craine (BBC National Student Award Winner 2006) and Nat Luurtsema (Chortle Best Newcomer Nominee 2008) have joined forces to create a hydra-headed sketch monster. They enjoyed a self-titled Fringe debut in 2011 featuring well honed, fast paced material.
Producer: Gus Beattie
A Comedy Unit production for BBC Radio 4.
Last on