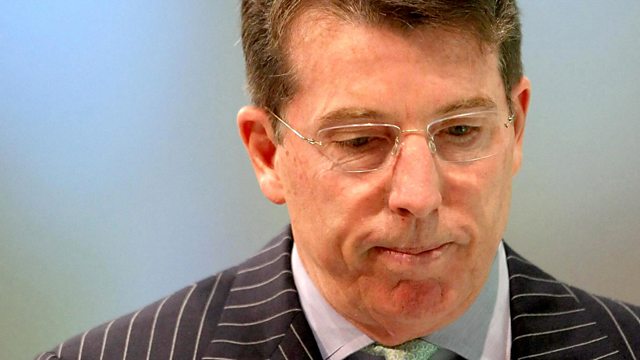 03/07/2012
Morning news and current affairs, presented by John Humphrys and Justin Webb, featuring:
0750
Kay-Jay Simmons, a young singer who spent most of his life in care, and Sue Berelowitz, the deputy children's commissioner for England, discuss the government's announcement that "urgent reforms" are needed to protect children in care from sexual exploitation.
0810
The Chancellor George Osborne speaks to John Humphrys about the resignation of Barclays boss Bob Diamond and the announcement of a wide-ranging parliamentary review of the banking sector.
0832
A man known as "Mike" paid more than £90,000 to a loan shark after borrowing just £250 has been given a national award for helping to bring the illegal lender to justice. He explains how he brought the man to book and Tony Quigley, head of the England Illegal Money Lending Team at Trading Standards, gives his thoughts on the issue.
Last on