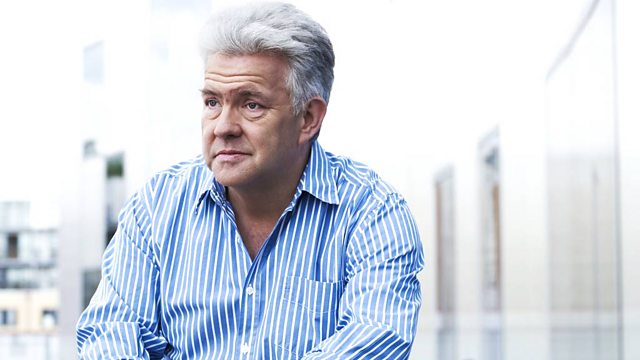 Helen Dunmore, Fiona Shaw, Kate Tempest, Jesca Hoop
Ian McMillan presents Radio 3's 'Cabaret of the Word' from the Radio Theatre. His guests include Helen Dunmore, Fiona Shaw, Kate Tempest and Jesca Hoop.
Helen Dunmore is astonishingly versatile; she's an award-winning novelist, children's author and a remarkable poet. She'll be sharing work from her new poetry collection 'The Malarkey'. The title poem won the National Poetry Competition.
Fiona Shaw is one of our best-loved actresses, winning multiple Olivier awards for her ground-breaking performances. She'll be inviting people across the UK to nominate and record their favourite love poems for a coastal art installation called 'Peace Camp'. As part of this installation, eight murmuring, glowing encampments (where you'll hear poetry recited) will appear simultaneously at remote coastal locations from County Antrim to the tip of Cornwall.
Kate Tempest writes rhymes, lyrics, poems, prose and plays. She began at 16, rapping in battles across London, and began performing spoken word at 21. She's performed her writing on stages all over the world, from Latvia to New York, as well as playing all the major UK and European music festivals, including Glastonbury.Her first full length poetry book 'Everything Speaks in its Own Way' has just been published.
Jesca Hoop is a singer-songwriter who was born in California, but comes to the Radio Theatre by way of Manchester. Her music's been acclaimed by the likes of Tom Waits, who described it as evoking the experience of 'going swimming in a lake at night'. Her new album is 'The House That Jack Built'.
Last on