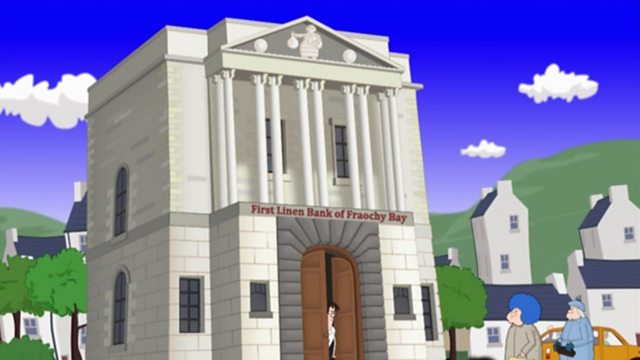 The Bank that Likes to Say No
Tha muinntir Fraochy Bay dileas don a Bhanca aca ,is cunntasan ga thabhann airson a h-uile seorsa rud a shabhaladh. Ach ciamar a theid leis a mhanaidsear nuair a dh'fheuchas e ri goireas as ur a reic riutha.
The First Linen Bank of Fraochy Bay opens its doors for business as usual and the residents arrive to do their important yet bonkers banking. The manager observes the proceedings and decides the time has come to create a new product to make his bank rich, but there are no takers.
Last on