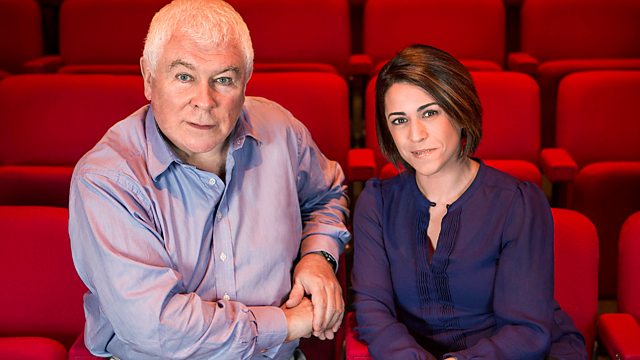 Wednesday - Sean Rafferty
Sean Rafferty presents, with live music from star harpsichordist and conductor Christophe Rousset ahead of his Wigmore Hall concert with Les Talens Lyrique, the ensemble he founded over 20 years ago. Also playing live in the studio, the Escher String Quartet ahead of their numerous concerts at Cheltenham Music Festival. Violinist Katharine Gowers discusses her series 'Time Capsule: 1914-18' which features as part of the festival and composer Judith Bingham talks to Sean about the world premiere of her new piece 'The Hythe' at the City of London Festival.
Main news headlines are at 5:00 and 6:00
E-mail: in.tune@bbc.co.uk
Twitter: @BBCInTune.
Last on