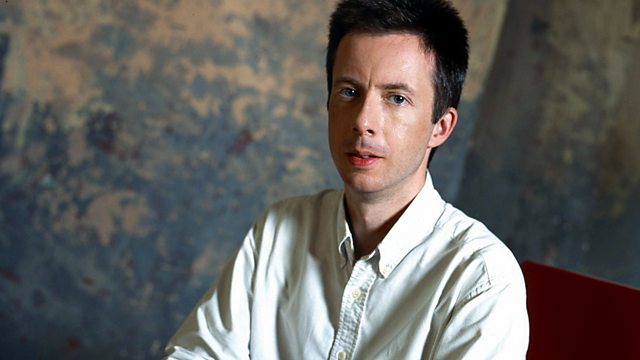 06/07/2012
From the Music in Paradise Festival in Poland, a selection of music by Telemann, Fasch, Mozart, Haydn and JC Bach performed by Les Ambassadeurs.
12:31 AM
Telemann, Georg Philipp [1681-1767]
Overture in F for 2 oboes, 2 horns & bassoon (La Chasse) TWV 55:F9
Les Ambassadeurs
12:43 AM
Fasch, Johann Friedrich [1688-1758]
Quartet in F for horn, oboe d'amore, violin and basso continuo FWV N:F3;
Les Ambassadeurs
12:50 AM
Mozart, Wolfgang Amadeus [1756-1791]
Sonata for violin and keyboard (K.15) in B flat major;
Les Ambassadeurs
12:57 AM
Haydn, (Franz) Joseph [1732-1809]
Divertimento for 2 flutes and cello (H.4.1) in C major "London trio" no.1;
Les Ambassadeurs
1:06 AM
Bach, Johann Christian [1735-1782]
Quintet (Op. 11) no 4 in E flat for flute, oboe, violin, viola and double bass;
Les Ambassadeurs
1:22 AM
Telemann, Georg Philipp [1681-1767]
Quartet in D Minor for flutes and basso continuo from 'Musique de Table' TWV 42:d1
Les Ambassadeurs
1:37 AM
Grieg, Edvard (1843-1907)
Sonata for piano (Op.7) in E minor
Zoltán Kocsis (piano)
1:55 AM
Sasnauskas, Ceslovas (1867-1916)
Requiem (1912-15)
Inesa Linaburgyte (mezzo-soprano), Algirdas Janutas (tenor), Vladimiras Prudnikovas (bass), Kaunas State Choir, Lithuanian National Symphony Orchestra, Petras Bingelis (conductor)
2:31 AM
Mussorgsky, Modest Petrovich (1839-1881), orch.Ravel, Maurice (1875-1937)
Pictures from an Exhibition (orig for piano)
BBC Philharmonic, Yan Pascal Tortelier (conductor)
3:03 AM
Ravel, Maurice (1875-1937)
Miroirs
Martina Filjak (piano)
3:36 AM
Suriani Germani, Alberta (b.19??)
Partita
Branka Janjanin-Magdalenic (harp)
3:46 AM
Kuffner, Joseph (1776-1856) [previously attrib. Weber, Carl Maria von (1786-1826)]
Quintet (Introduction, theme and variations) for clarinet and strings in B flat major (Op.32)
Joze Kotar (clarinet), Slovene Philharmonic String Quartet
3:57 AM
Förster, Kaspar (1616-1673)
Repleta est malis (KBPJ.35) - sacred concerto for alto, tenor, bass, two violins & basso continuo
Kai Wessel (countertenor), Krzysztof Szmyt (tenor), Grzegorz Zychowicz (bass), Il Tempo Baroque Ensemble
4:08 AM
Debussy, Claude (1862-1916)
Sonata for cello and piano in D minor
Zara Nelsova (cello), Grant Johannesen (piano)
4:18 AM
Handel, Georg Friedrich (1685-1759)
Concerto Grosso in A minor (Op.6 No.4)
The Sixth Floor Ensemble, Anssi Mattila (conductor)
4:31 AM
Franceschini, Petronio (1650-1680)
Sonata for 2 trumpets, strings & basso continuo in D major
Yordan Kojuharov & Petar Ivanov (trumpets), Teodor Moussev (organ), Sofia Philharmonic Orchestra, Yordan Dafov (conductor)
4:39 AM
Chopin, Frédéric (1810-1849)
Barcarolle for piano (Op.60) in F sharp major
Ronald Brautigam (piano)
4:48 AM
Schubert, Franz (1797-1828)
Gesang der Geistern über den Wassern, Op.167 ('Spirits' song above the waters', words by Goethe)
Estonian National Male Choir, Estonian National Symphony Orchestra, Juri Alperten (director)
4:58 AM
Vaughan Williams, Ralph (1872-1958)
Norfolk Rhapsody No.1 in E minor
Melbourne Symphony Orchestra, Sir Bernard Heinze (conductor)
5:09 AM
Soler, Antonio (1729-1783)
Fandango for keyboard in D minor (R.146)
Scott Ross (harpsichord)
5:21 AM
Tchaikovsky, Pyotr Il'yich (1840-1893)
Swan Lake
Slovenian Radio and Television Symphony Orchestra, Marko Munih (conductor)
5:43 AM
Mozart, Wolfgang Amadeus (1756-1791)
Sonata for violin and keyboard (K.301) in G major
Julie Eskaer (violin), Janjz Zapolsky (piano)
5:57 AM
Dvorák, Antonín (1841-1904)
Scherzo capriccioso (Op.66)
BBC National Orchestra of Wales, Richard Hickox (conductor)
6:09 AM
Hummel, Johann Nepomuk (1778-1837)
Piano Quintet in E flat major/minor (Op.87)
Tobias Ringborg (violin), Ingegard Kierkegaard (viola), John Ehde (cello), Hakan Ehren (double bass), Stefan Lindgren (piano).
Last on