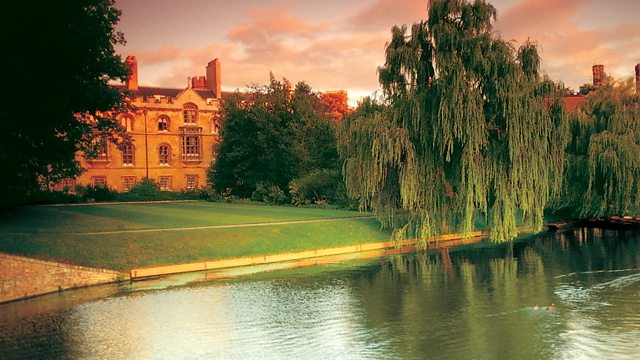 Between the Ears: Saying Goodbye Again and Again
"Quietly I leave, as quietly as I came here."
Each year thousands of Chinese tourists visit Cambridge, not to see the usual sites, but to pay homage to a poem they all had to learn by heart in school - Xu Zhimo's 'Saying Goodbye to Cambridge Again'. Few non-Chinese speakers will have heard of it.
"Saying Goodbye again and again" takes a sonic journey along the River Cam capturing the voices of teachers, students, tourists, punt chauffeurs, a tour guide, a translator and experts on early 20th century Chinese poetry. Also visiting Cambridge are two poets from two very different backgrounds - Sean Street and Xin Zeng - who muse on the life of Xu Zhimo and explore the hidden depths of a poem which used ideas from the English romantics to help break the strict rules of classical Chinese poetry.
Producer: Andy Cartwright
A Soundscape Production for BBC Radio 3.
Last on