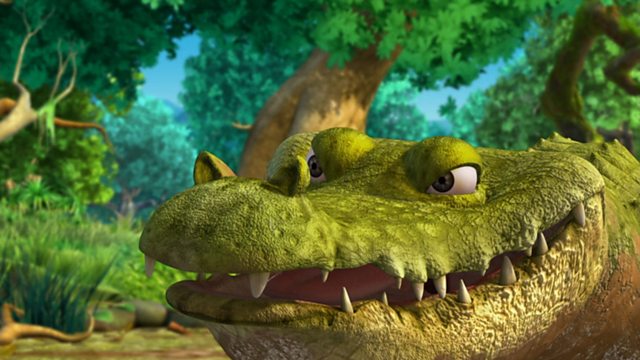 An Leasan Seilge/Mowgli's Log
A' teicheadh bho Baloo 's a chuid sgeulachdan tha Mowgli a leum dhan abhainn, ach tha Jacala an crogall ga ghlacadh 's a falbh leis dhan bhoglach. An sin, tha na crogaill bheaga a feitheamh air 's iad airson sealg ionnsachadh.
Mowgli is tired of listening to Baloo's tales and decides to have some fun by jumping in the river. However, he is captured by Jacala the crocodile and taken to the swamp where the little crocodiles are about to have their first hunting lesson!
Last on