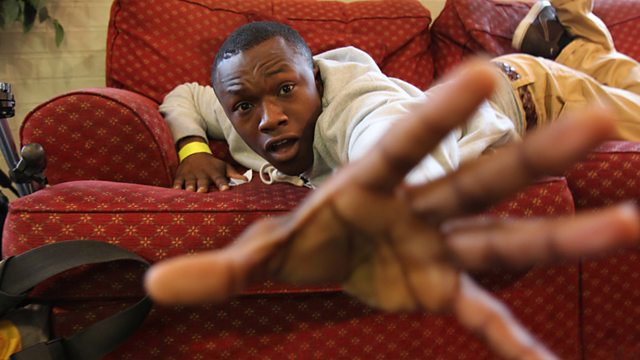 Stand Up for Hackney
As part of Radio 1's Hackney Academy initiative, three young residents - Blessing, Bradley and Jonathan - have volunteered for a particularly daunting challenge: they will go from complete comedy novices, to fully-fledged stand-up comedians in just two weeks!
And what's more, they will have to perform their first ever gig infront of a packed crowd at London's legendary Hackney Empire theatre!
It's a huge call. But fortunately they won't be on their own. They'll each be joined by their very own professional comedian, who will mentor them throughout the fortnight.
These mentors are Edinburgh Comedy Award nominee, Josie Long; FHM Stand-Up Hero winner, Marlon Davis; and rapper-turned-comedian, Doc Brown.
Each of these professionals will help their students write their sets, teach them stand-up technique, point out the traps to avoid, and generally help them survive what will surely be the toughest challenge any of them have ever faced.
Will they cope? Or will they crumble? Whatever happens R1 Stories is there to track every step of their story from street to stage, as Blessing, Bradley and Jonathan discover that being funny can be a very serious business indeed.
Last on