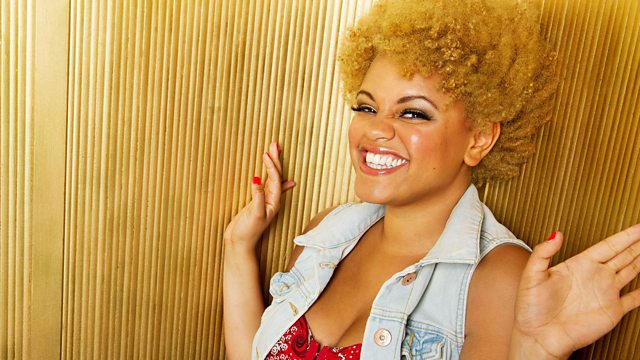 Gemma Day!
Gemma wants to say hello to as many of you as possible in The Big Hello.
Time for another edition of Whose Brush Is The Toothbrush. Which popstar has the "gums of a 45 year old woman"?
The Gem's Vinyl Gems shop is open for business. That batty lady is a bit tired today and there's a headhunter in the shop.
TOWIE girl Gemma Collins pops over from Marbs to give us the goss on Arg, loving your curves and an unusual use for Turkish coffee.
Wedding Watch: we're sweeping up the aftermath of last night's weddings with the mothers-of-the-bride. Its all about 9 year old best men and missing mothers.
Plus lots of lovely live music from Radio 1's Hackney Weekend.