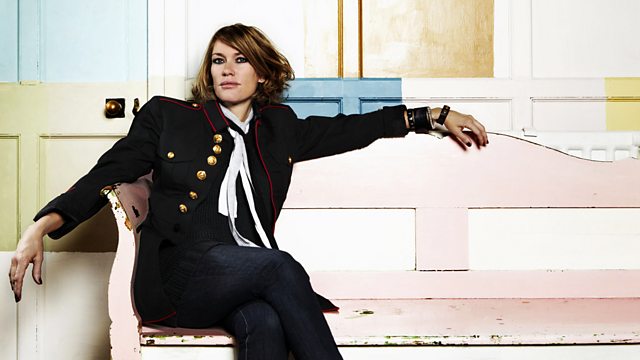 24/06/2012
Cerys Matthews brings you eclectic music from blues to beats with poetry and the best live music sessions.
TODAY'S RECIPE.
Eggy Corned Beef Hash - Ingredients for 4
1 large or 2 small chopped onions
Chopped up leftover cooked potato, @12oz
1 can of corned beef, chopped up
1 can of chopped tomatoes
leftover cooked frozen peas, @4oz, or 1 small tin of peas
oil for cooking
4 eggs
seasoning and a pinch of cayenne pepper
Worcestershire sauce or herbs to taste
Method
In a frying pan with a lid, fry the onion in a little oil, then add all the other ingredients except the eggs, mix well and fry for @ 5 mins. with the lid on, making sure everything is well heated through.
Make 4 hollows in the mix and crack an egg into each hollow. With the lid back on, cook the eggs, which will take @ 6 mins.
Divide the mix into quarters with an egg in each, and serve on plate with chives or parsley sprinkled over or, even better, let everyone help themselves to Worchester Sauce.
This is a great leftovers-from-the-fridge meal, so other similar ingredients can be added, such as sweetcorn, beans, etc.
Last on