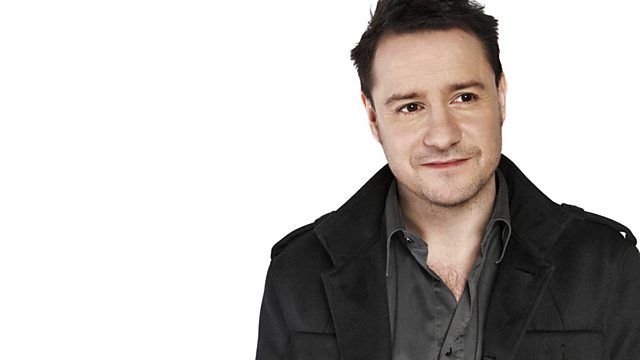 23/06/2012
Jon Holmes brings comedy in a packed show that includes the penultimate punk-themed acoustic cover from Saturday morning favourites Trevor and Simon.
Plus, Jamie Cullum eyes up the latest Jazz Mags, another household celeb plays Ken Bruce Master, and you can pit your wits in Band I Found On My Space.
Also, an epic moment for Miriam Margolyes as she takes on the mighty Ken Bruce Master quiz. She's usually an actress and career highlights (other than this one) include Black Adder and Harry Potter.
Last on