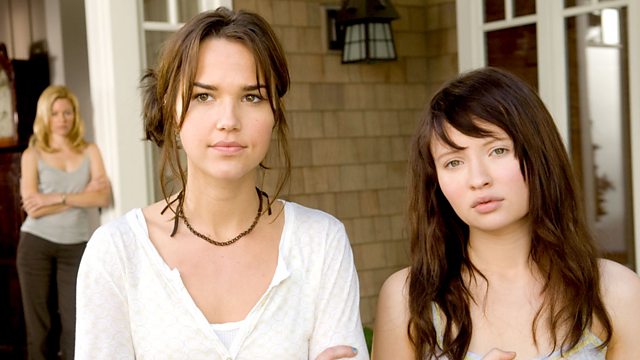 The Uninvited
Thriller. Institutionalised for ten months after the death of her mother, teenage Anna is released, though still troubled by nightmares. She discovers that things back home have progressed in ways she and her sister find hard to accept, and her suspicions are aroused.
BBC iPlayer - The Uninvited
This programme is only on BBC iPlayer for 7 days after broadcast, and cannot be downloaded, only streamed. We always aim to offer our programmes to stream and download for 30 days; however for a number of reasons including technical problems, legal or contractual issues this isn't always possible.
Credits
| Role | Contributor |
| --- | --- |
| Anna | Emily Browning |
| Alex | Arielle Kebbel |
| Steven | David Strathairn |
| Rachel | Elizabeth Banks |
| Sheriff Emery | Kevin McNulty |
| Mathew | Jesse Moss |
| Dr Silberling | Dean Paul Gibson |
| Mr Henson | Don S Davis |
| Director | Charles Guard |
| Director | Thomas Guard |
| Writer | Craig Rosenberg |
| Producer | Roy Lee |
| Executive Producer | Doug Davison |