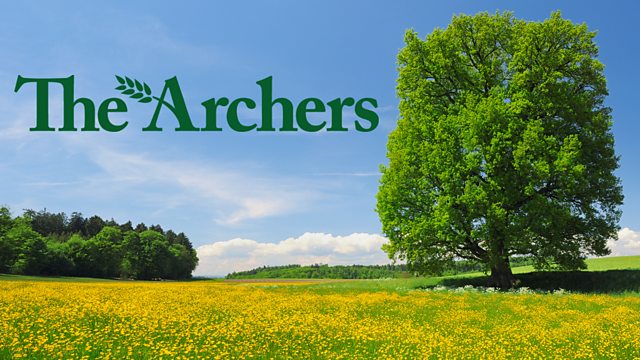 28/06/2012
Hayley and Roy are busy decorating Phoebe's bedroom. They can't wait for her to come home. Vicky and Brenda come round to chat to Phoebe on Skype, and Vicky volunteers Mike to pay for a family holiday when she's back. Brenda has a go at Vicky for suggesting it in Mike's absence. Brenda also wishes Vicky had spoken to her before putting her name forward to help with the marketing of Ambridge's cultural olympiad.
Josh chats to Phoebe on Skype. She's enjoying her birthday. Josh has to go to answer the home phone. It's Adam. Josh tells him that he and Ben are finishing school early, to spend the summer in Prudhoe. Adam mentions it to Ruth, and Ruth lets slip that the gang who attacked Adam are responsible for recent goings-on. Adam's shocked to learn the truth. Ruth explains that David's determined to testify but she doesn't want him to. Ruth asks him to have a word with David.
Adam tells Ian that he thinks David should pull out. Ian can see where Adam's coming from but insists that the criminals can't get away with what they did to Adam. David needs to do what he must do. He asks Adam to think about it.
Last on