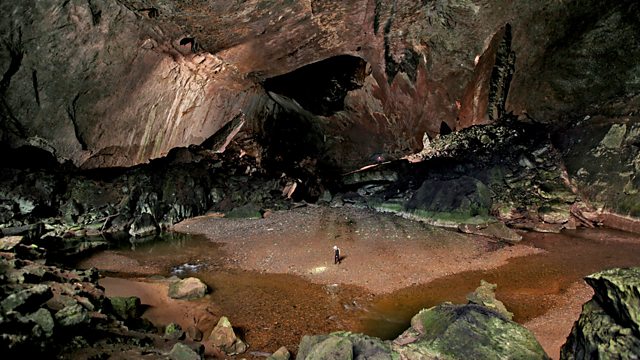 Listen in pop-out player
In the third of five illustrated talks by different writers exploring THE CAVE as a theme, Alan Read, Professor of Theatre at Kings College London, presents a fascinating philosophical reflection in this essay about Plato's Cave. Alan first considers the room in which he imagines a listener is sitting, and then the listener's relationship to the space in which they are sitting; the floor and the four walls. He then suggests the listener imagines what the room would be like if a wall is removed. The room is then transformed into a stage; a theatrical space. From here, Alan discusses ideas about the spectator and the performance, and the relationship between the spectator and their surroundings. These reflections lead to consideration of Plato's Cave; the story, setting, symbolism, meaning and relevance today. The programme considers reality and theatre, and ideas about theatricality, performers and spectators. The essay concludes with a story set in a cave; but it's a surprising end; a new take on an old story.
Writer and narrator : Alan Read
Additional sound recordings by : Chris Watson
Producer: Sarah Blunt.
Last on