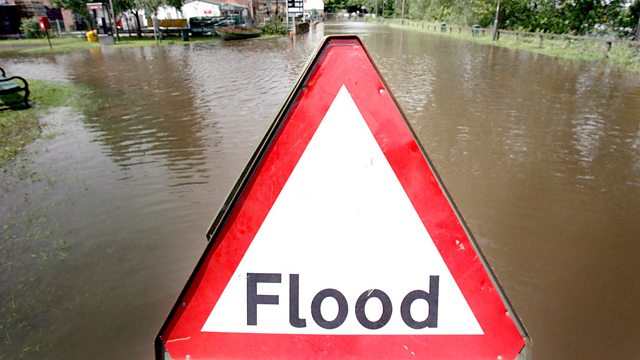 23/06/2012
Morning news and current affairs with John Humphrys and James Naughtie, featuring
0709
Large parts of England and Scotland are on flood alert after forecasters predicted a month's worth of rain would fall in just 24 hours. More than ninety flood warnings have been issued, 41 in northwest England, 46 in northeast England and five in Scotland. The north west of England is expected to be worst hit with heavy rain and high winds expected to last into Sunday morning. Owner of an independent bookshop Kate Claughan gives her account of the damage caused.
0730
Immigration policy has been in the news again. Ed Miliband, said Labour had to change its approach to immigration and the Conservative Party co-chairwoman, Lady Warsi, lobbied Cabinet colleagues to drop plans to stop UK citizens who earn less than £40,000 bringing a foreign spouse into the country. Former Conservative cabinet minister, Peter Lilley and the director of the Commonwealth Society, Danny Sriskandrajah join the debate.
0841
You are ten times more likely to die in a traffic accident in Liberia than you are in the United Kingdom. The roads there are shocking and the health service was destroyed in the civil war. The Today programme has a team out in the country and presenter Sarah Montague tells us what happened when they were involved in an accident.
Last on
So you think you know the Today programme?