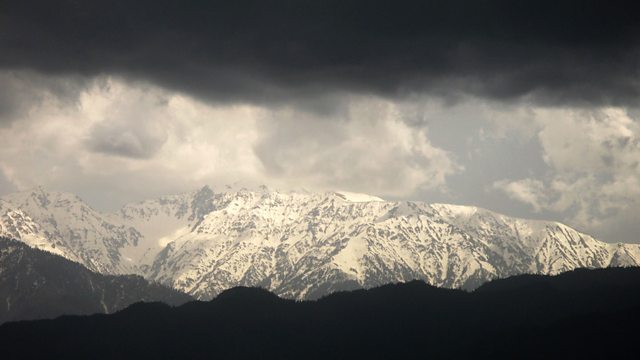 A slice of daily life in a village in the wild, mountainous Pak-Afghan borders where the only law is tribal law and there is no road, no electricity and no mobile phone signal. An Everyday Story of Afghan Folk is based on PACT Radio's existing daily soap, made by and for the Pashtun people of this untamed area.
In episode 3 we share the tribulations of Sardar Aka, village shopkeeper, who after many years of marriage to Gulnara has taken a second wife, the young Sakina. It is clear to both women that Sakina is his preferred wife and Gulnara's resulting jealousy can make home unbearable. When a gold bangle goes missing, relations reach breaking point. But Sardar Aka is busy outside the home too - as a member of the jirga, the village justice committee, he is determined to find out who is responsible for last night's murder.
Cast:
Akbar Khan, the wealthy landowner ...... Sagar Arya
Shah Bibi, his wife ....... Shaheen Khan
Wisal, his elder son ....... Donald Slack
Sardar Aka, the shopkeeper ....... Madhav Sharma
Gulnara, his first wife ....... Pooja Ghai
Sakina, his young second wife ........ Rakhee Thakra
Kashmala, his daughter, and the widow of Siyal Khan ....... Betsabeh Emran
Based on a PACT Radio production led by John Butt
Written and directed in the UK by Liz Rigbey
Sound design by David Chilton
Music by Olivia Thomas
Produced by Anne-Marie Cole
An Above the Title production for BBC Radio 4.
Last on
Credits
| Role | Contributor |
| --- | --- |
| Shah Bibi, his wife | Shaheen Khan |
| Kashmala, his daughter, and the wid | Betsabeh Emran |