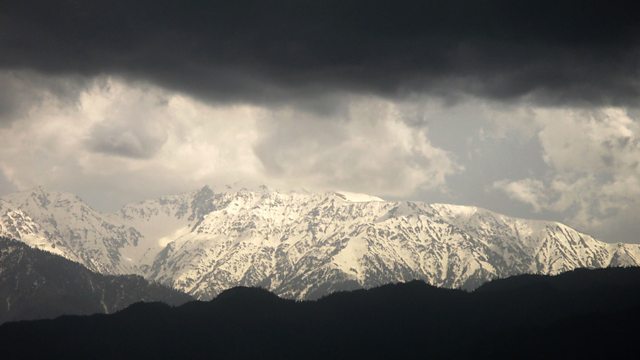 A slice of daily life in a village in the wild, mountainous Pak-Afghan borders where the only law is tribal law and there is no road, no electricity and no mobile phone signal. An Everyday Story of Afghan Folk is based on PACT Radio's existing daily soap, made by and for the Pashtun people of this untamed area.
In episode 2 we meet the poorest family in the village. Mewa Gul scrapes a living by farming the fields of the wealthy Akbar Khan - but he is always in debt to his landlord. When Mewa Gul and his son Taza Gul witness a murder, they know they risk losing everything if they reveal what they saw.
Mewa Gul's daughter has problems of her own. She works for Akbar Khan's family and is falling for his son, Wisal. And if she's old enough to fall in love, then she's too old to be working in someone else's house. Her mother Bakhtawara tries to take the situation in hand.
Cast:
Sagar Arya ..... Akbar Khan, the wealthy landowner
Muzz Khan ..... Mashal, his younger son
Lashkar, Mashal's friend the outlaw ......... Narinder Samra
Mewa Gul, the poorest farmer ....... Vincent Ibrahim
Bakhtawara, his wife ........ Meera Syal
Zarlakhta, his daughter ........ Balvinder Sopal
Taza Gul, his son ....... Sagar Arya
Based on a PACT Radio production led by John Butt
Written and directed in the UK by Liz Rigbey
Sound design by David Chilton
Music by Olivia Thomas
Produced by Anne-Marie Cole
An Above theTitle production for BBC Radio 4.
Last on
Credits
| Role | Contributor |
| --- | --- |
| Bakhtawara, his wife | Meera Syal |
| Zarlakhta, his daughter | Balvinder Sopal |