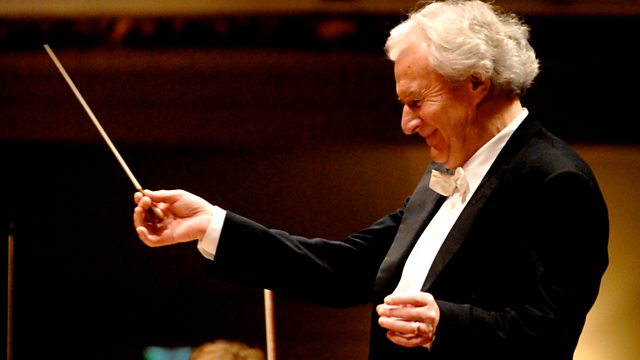 Berlioz - Requiem
Live from St Paul's Cathedral, London
Presented by Martin Handley
Sir Colin Davis, a revered Berlioz expert and one of Britain's finest conductors, leads over 200 musicians of the London Symphony Orchestra and Chorus through Berlioz's immense Requiem, as part of the City of London Festival. This monumental work was commissioned by a French Minister of the Interior, and it contrasts poignant, reflective music with blazing brass ensembles, sounding from four extremities within St Paul's Cathedral.
The space of the dome will also be used to good effect, with twelve timpani thundering in dramatic fashion beneath it, creating an effect perhaps similar to the first performance, as the cavernous acoustics of St Paul's are not unlike those of Les Invalides in Paris, where the piece was first heard in 1837.
Berlioz's Mass for the Dead has been a popular highlight of the City of London Festival in years past, and it is a fitting work to include in their 50th birthday celebrations.
Berlioz: Grand messe des morts
Barry Banks (tenor)
London Symphony Orchestra
Lonodn Philharmonic Choir
London Symphony Chorus
conductor Colin Davis.
Last on