Add music you love and enjoy it with
BBC Concert Orchestra/Roderick Dunk

Friday Night Is Music Night

(Williams)

BBC Concert Orchestra/Roderick Dunk

Hands Across The Sea

(Sousa)

BBC Concert Orchestra/Roderick Dunk

Shooting Star

(Torch)

(Heneker) (Ft. BBC Concert Orchestra/Roderick Dunk)

(Bryden) (Ft. BBC Concert Orchestra/Roderick Dunk)

BBC Concert Orchestra/Roderick Dunk

Lover

(Rodgers)

James Pearson (piano)

Moonlight In Vermont

(Suessdorf) (Ft. BBC Concert Orchestra/Roderick Dunk)

BBC Concert Orchestra/Roderick Dunk

MacArthur Park

(Webb)

Nell Bryden

Buildings and Treetops

(Bryden) (Ft. BBC Concert Orchestra Rhythm Section/Roderick Dunk)

(Berlin) (Ft. BBC Concert Orchestra/Roderick Dunk)

BBC Concert Orchestra/Roderick Dunk

Spitfire Prelude and Fugue

(Walton)

BBC Concert Orchestra/Roderick Dunk

Knightsbridge March

(Coates)

(Bryden) (Ft. BBC Concert Orchestra Rhythm Section/Roderick Dunk)

BBC Concert Orchestra/Roderick Dunk

Times Square 1944 – On The Town

(Bernstein)

Michael Dore

Stop The World – Leslie Bricusse Selection

(Bricusse/Newley) (Ft. BBC Concert Orchestra/Roderick Dunk)

James Pearson (piano)

Variations on I Got Rhythm

(Gershwin) (Ft. BBC Concert Orchestra/Roderick Dunk)

(Bryden) (Ft. BBC Concert Orchestra/Roderick Dunk)

(Coots) (Ft. James Pearson on piano)

Nell Bryden and Michael Dore

Baby It's Cold Outside

(Loesser) (Ft. BBC Concert Orchestra/Roderick Dunk)

BBC Concert Orchestra/Roderick Dunk

Great Songs of Great Britain

(Trad arr Robert Farnon)

BBC Concert Orchestra/Roderick Dunk

Friday Night Is Music Night

(Williams)
Live to Air

Michael Dore performs with the BBC concert Orchestra.

Michael's Official Website

Buildings and Treetops

American singer songwriter Nell Bryden performs one of her own songs with James Pearson at the piano.

Nell Bryden Official Webpage

Smile...

Presenter Ken Bruce and singer Songwriter Nell Brydon pose for a picture backsage at the Mermaid Theatre.

Conductors' Corner

Roderick Dunk is one of Britain's most versatile conductors. Born in Birmingham, he studied double bass and conducting at the Birmingham School of Music, before following the long tradition of conductors who have learned their craft from within the orchestra, as a member of both the BBC Symphony Orchestra and the BBC Concert Orchestra. By 1990 Roderick's increasing commitment to conducting and arranging saw him put away his double bass for good. Since then, he has been constantly in demand as a conductor with a wide variety of orchestras, both in the UK and abroad. He appears frequently with the BBC Concert Orchestra, including regular broadcasts of BBC Radio 2's 'Friday Night is Music Night'. The many other British orchestras he has conducted include the Hallé Orchestra, the CBSO, the Royal Philharmonic Orchestra, the Manchester Camerata, the Northern Chamber Orchestra, the Guildford Philharmonic Orchestra and the East of England Orchestra (now Sinfonia Viva). In 1999 he was appointed Principal Conductor of the New Queen's Hall Light Orchestra.
With the London Symphony Orchestra he has made a number of commercial recordings, including symphonies by Brahms, Mozart and Beethoven, as well as an anthology of Broadway hits entitled 'That's Entertainment'. He has also recorded with the BBC Concert Orchestra, the London Philharmonic Orchestra, the Philharmonia, the Royal Philharmonic Orchestra, the Prague Symphony Orchestra and the Vienna Symphony Orchestra.

In the operatic field Roderick was Musical Director for Travelling Opera's production of Carmen, which he subsequently recorded for Carlton Classics. He also directed La Bohème, Madam Butterfly and Die Fledermaus for London City Opera, and in the West End he conducted the award-winning Carmen Jones. In addition he has conducted numerous concert performances with internationally acclaimed opera singers such as Maria Ewing and Willard White. Roderick has also devised, along with the singer Bonaventura Bottone, a series of tribute concerts to great Tenors. The first two of these "Lanza Remembered" and "The Great Caruso" have been received to great acclaim both in Britain and Eire. They Plan to tour the concerts further afield in the future, as well as adding a concert of Richard Tauber to complete the series.
In the early 1990s Roderick appeared as guest conductor with the Birmingham Royal Ballet on a number of productions including La Fille Mal Gardee, Hobson's choice and The Nutcracker. Some 14 years later in 2005, he returned to the world of Ballet as guest Music Director for Northern Ballet Theatre's new production of La Traviata.

Engagements abroad have included broadcasts and concerts for MDR in Germany, RTE in Dublin (with whom he is a regular guest conductor) and the Stavanger Symphony Orchestra in Norway.

In 2001 Roderick was appointed Principal Conductor and Artistic Director of the Performing Arts Symphony Orchestra. From 2001 to 2004 he conducted around 30 concerts a year with the orchestra, alongside his many commitments as a guest conductor with other orchestras in the UK and abroad. During this time Roderick and the orchestra made commercial recordings for the Pickwick group on the IMP Classics label.

In 2006 Roderick made his Middle East debut with the British Philharmonic Orchestra on their tour to Abu Dhabi, performing a number of concerts devoted to Mozart's late symphonies, as part of the Abu Dhabi International Music Festival.

Roderick's studio and recording work has been broad and varied over the years, covering all styles from the standard symphonic repertoire to the last ever recordings of the world renowned Harmonica virtuoso Larry Adler for Decca Records in 1999.

Roderick also records frequently for the Readers Digest Label with a variety of orchestras including the London Symphony Orchestra.

Roderick Dunk official website

An Insiders View by OB Engineer Roger Danes

Friday Night is Music Night – the Oily Rag blog

Thursday afternoon at Henry Wood Hall, in Southwark. Rehearsal for tomorrow evening's live transmission of FNIMN. The BBC Concert Orchestra are all set to play and I'm still on hands and knees plugging cables into microphones and loudspeakers. When you're rigging Outside Broadcasts you spend a fair time on those appendages. All of them: the hands and knees as much as the hardware.

We only need a little kit today – just enough for our singers, Nell Bryden and Michael Dore, to hear themselves above the orchestra. But even this involves a hundred metres or so of cable and upwards of 150 kilograms' flightcased equipment. Some of which refuses to work out of the box, of course.

Nell produces an unanticipated guitar, for which she also needs foldback. A quick grovel to plug it up, rush back to my little mixing desk and it's audible. We run through the numbers while the production team and top sound balancing engineer Mr Rupert Flindt listen intently, annotating musical scores. Because they have to get it right first (and only) time tomorrow.

And now it is tomorrow. Show day at the Mermaid Theatre and the rig is just a little bit bigger. Three microphones have become 60-odd. We're plugging up more than a kilometre of cable. There are two mixing desks just for the auditorium; one for foldback and another for the audience's PA. Both require Olympic weight-lifting skills to manoeuvre.

By midday we're rigged and into line-checking. Lots of tapping microphones and head-scratching over those that don't want to be heard. Everything has to work by start of rehearsals. And eventually it all does. In our big Outside Broadcast truck, Mr Flindt presides over the myriad buttons, knobs and faders, nailing that FNIMN sound that will hit the airwaves tonight...

And then the show's all over. Audience and performers depart. We're still around. The de-rig. Taking it all apart again, packing the gear away, coiling up the cables. It's de rigeur. Back on our hands and knees.
Michael Feinstein - Ticket Information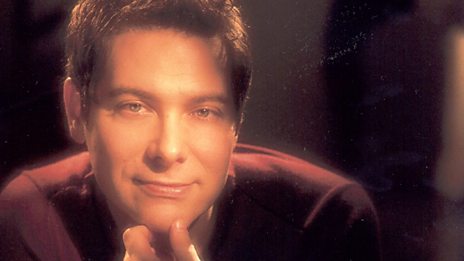 Find out how to get tickets to a celebration of the great songwriters at Hackney Empire